Ready Flats/Apartments for Sale in Dhanmondi, Dhaka
Assure Group offers residential properties in the prime locations of Dhaka. Dhanmondi is one of the most convenient places in the city.
If you are looking for a combination of homey and vibrant locality then you should check our flats for sale in Dhanmondi. We have lots of options within your budget.
Let's Get You the Precious Home You Wanted
Featured Properties in Dhanmondi
Our flats in Dhanmondi are located in the most expedient and livable places of this locality. A peaceful surrounding combined with a beautiful design is what gets featured in our apartments.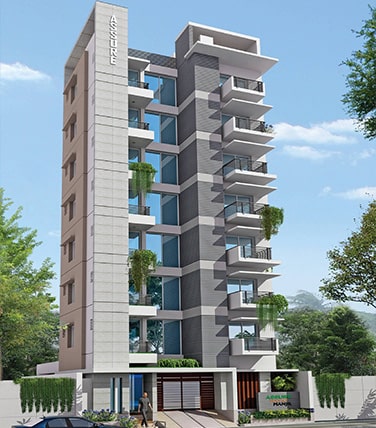 Assure Hayat Manjil
Nature: Residential
Land Area: 5.67 katha (More or Less)
Facing: North.
Storied: Ground + 7 Living Floor
Number of Apartments: 14 Nos.
Size of Units: 1259 Sft
Number of Elevator/Lift: 01
Number of Car Parking: 09 Nos.
Sold Out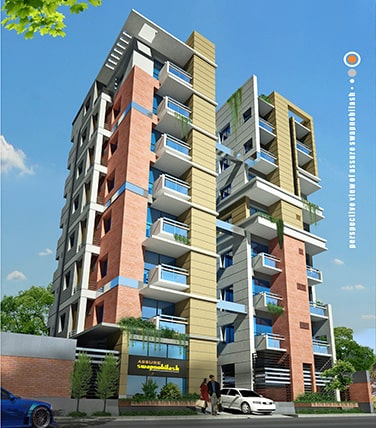 Assure Swapnobilash
Land Area: 6.50 Katha
Facing: East & West
Height: G+7 living floor
Unit per floor: TwoUnits
Unit area: A=1388 sft, B=1388 sft,
Why Our Flats Are Special?
Sophisticated and Convenient
Our apartments are blended with different themes of the sophisticated interior. We build flats which gives you the feeling of your next home.
We Design Your Dream
We have a team full of experts to shape your dream home. You can choose any particular theme for the look of your new home or you can leave it on us. We design your desire..
Better lifestyle with Assure
Life gets better with Assure. We provide modern amenities with our flat. We ensure you enjoy the benefits of modern technology while residing in your new home.
Verified Legal Documents
We care for our clients and we understand the importance of your attachment to your new home.That is why before taking any land, Assure ensures that the land is free of legal hazard.
Why Dhanmondi is Special for Living
Everything is HERE
If you are thinking of living in this area then it is undoubtedly the best decision you have ever taken. You get whatever you need from your surroundings. Everything is literally nearby.
Beautiful Landscape
Here in Dhanmondi, all the beautiful landscapes are closely located. The Dhanmondi lake is among the most beautiful and popular places to give your eyes a treat.
Shopping was Never This Easy
You don't have to run remote locations and bear the traffic jam anymore. Bashundhara City along with other shopping malls and popular local shops are here at your rescue. You can buy anything from Dhanmondi, everything is here.
Multipurpose Area
Dhanmondi is a blend of residential and commercial areas. It gives a homey feeling but at the same time, there are business opportunities to fulfill the needs of an urban locality. All popular companies have headquarters or branches here.
Educational Institutes
If you're planning to shift here in Dhanmondi then you don't have to be worried about your children's' education. Well-known schools, colleges, and universities are right here in this locality.
Entertainment and Fun
Dhanmondi has both natural and modern entertainment places. It has Dhanmondi lake for the elderly or nature-loving people. Bashundhara City is nearby. You'll find various popular restaurants in the area.
Land Wanted for Development in Dhanmondi
We are looking for smart landowners who want to develop their land with us. We offer very competitive prices and business with us is easy. We only need legal clearance of your land to start our work.