Home for Peace
The Inspiration Behind Our Existence as a Real Estate Brand
Assure Group started its journey in 2007 with a clear objective of providing modern homes to the city dwellers. Since the very beginning, we have been working with sincere efforts to build and provide apartments with all the latest facilities in the industry. We provide you with Home for Peace with superior design, reliable construction materials, and enhanced usability.
By "Home for Peace", We Mean:
Peace of mind
Comfort of living
Integrated safety and security
Subtle designs that create the ultimate joy of living
How We Build Home for Peace for You
Reliable construction materials that enhance the safety of the building against natural forces like earthquakes.
The expert engineers ensure designs that are comfortable for today's families.
Our engineers focus on the high-usability of the entire space.
The latest facilities in your living space keep you satisfied.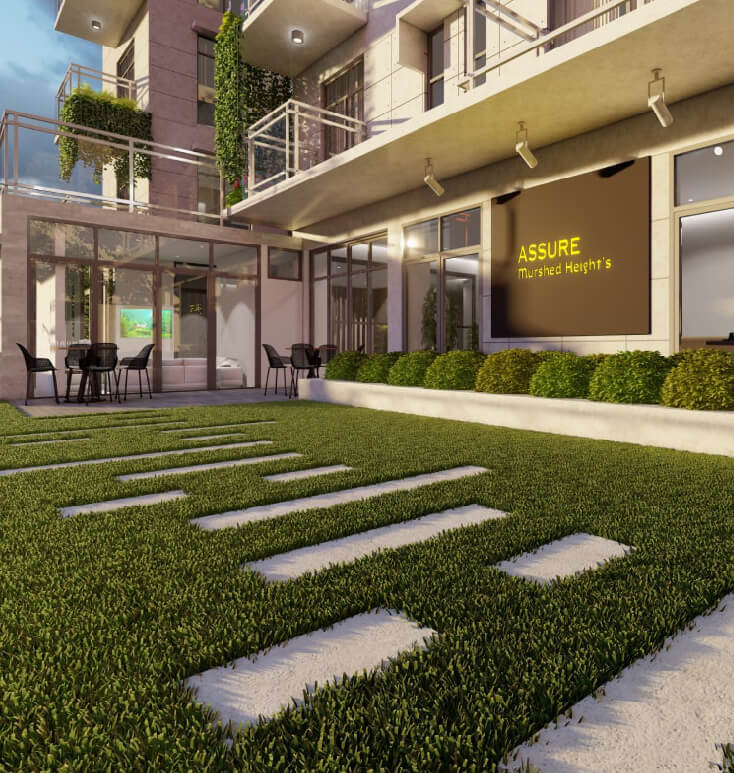 We Never Compromise With Quality and Best Practices
We have set our own standards that always keeps us on the right track so we can build the real Home for Peace for you and your family. We never compromise with the quality at any stage of a building project. From project site selection to modern fittings, we maintain the best practices prevailing in the industry. The quality of our homes has already got valuable recognition from our clients and the professionals in the industry.
Our quality has lead to making a successful real estate brand in Bangladesh in a short period of time.
ISO 9001:2015 Certified Real Estate Company in Bangladesh
As recognition of creating and maintaining a working standard and valuing & distinguishing each department. This recognition further inspires us to maintain quality and creating a higher standard in the real estate industry in Bangladesh.
As a REHAB member, we are committed to being conscious about the selection of project sites, using quality construction materials, modern fittings, and maintaining uncompromising standards.
Earthquake Resistant Buildings
We always follow the guidelines from BNBC for infrastructure and architecture. Maintaining quality in every stage makes our buildings capable of protecting you from the earthquake within 7.5 magnitudes. We are now working to ensure green building facilities by using the latest technologies, ultra-modern materials, and thereby conserving energy.
To establish Assure Group as an ICON of Real estate sector in the country for both clients & competitors in the field of innovation, quality product and service support.
To ensure a superior return on investment through healthy & sustainable growth of the company and create aspiration amongst the people.
To participate in selected Govt. / Non-Govt. and foreign projects and in community services for achievements of social need and Human Resource Development (HRD).
Is to establish strong footholds in the real estate sector providing the best quality services to the customers and take part in HRD.
To create a great place to work where employees are inspired to be the best they can be.