Retail Store Interior Design Service in Dhaka, Bangladesh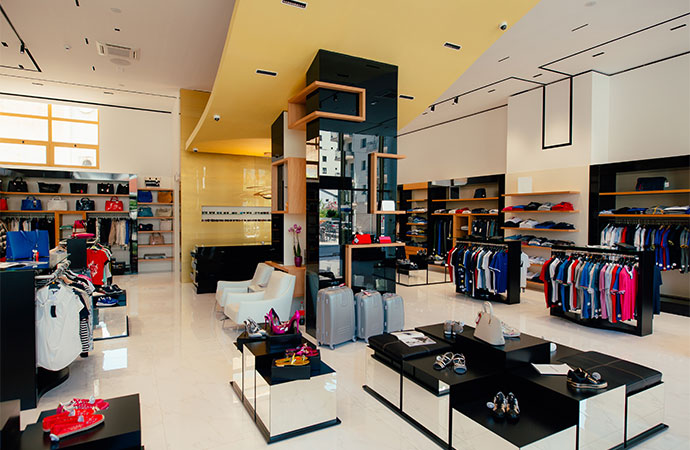 As a famous interior solutions company in Bangladesh, Assure Interior Solutions offers exclusive retail store interior design services in Dhaka, Bangladesh. A thoughtfully crafted interior can greatly impact customer behavior, brand perception, and overall business success.
Our team of skilled and experienced interior designers is dedicated to creating bespoke solutions tailored to your brand identity and target audience. Contact us today for your retail store interior design.
Elevate Your Retail Store \ Shop with Our Expertise
Our interior design process is a fusion of creativity, functionality, and client collaboration. We believe in working closely with our clients to understand their unique vision, requirements, and business objectives. Elevate your retail store with our expert designers.
With a passion for creativity, innovation, and excellence, we take pride in transforming ordinary retail spaces into captivating and immersive shopping experiences.
Features of Our Retail Store Interior Design Service
At Assure Interior Solutions, our Retail Store Interior Design Service is carefully crafted to meet the specific needs of our clients and transform their retail spaces into captivating and functional environments.
Here are the key features: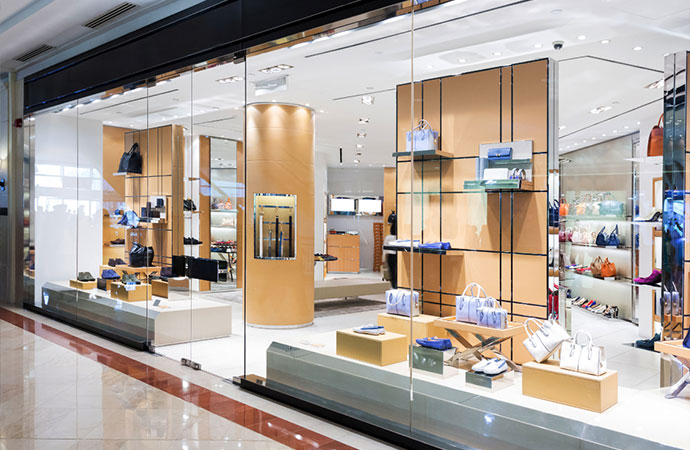 Conceptualization and Visualization

Our team will present you with 3D renderings and virtual walkthroughs to help you envision the final design before implementation.

Space Planning

We maximize the potential of your retail space by strategically arranging the layout, ensuring optimal product displays and ease of movement for customers.

Branding Integration

We seamlessly integrate your brand's identity into the interior design, reinforcing brand recognition and creating a cohesive shopping environment.
Lighting and Ambience

Our experts skillfully play with lighting to create the perfect ambiance, evoking emotions that encourage longer stays and increased customer engagement.

Materials and Furnishings

We source high-quality materials and furnishings to ensure durability, aesthetics, and a touch of sophistication for your retail store.

Budget Management

Our team is committed to delivering outstanding results within your budgetary constraints, without compromising on quality.
Our Interior Designing Process
Consultation

Our journey begins with an in-depth consultation to understand your objectives, target audience, and brand identity.

Conceptualization

Based on the insights gathered, we create a unique design concept tailored to your specific needs.

Design Development

Through 3D renderings and virtual walkthroughs, we give life to your envisioned retail space.

Execution

Our skilled team manages every aspect of the implementation, ensuring a seamless transition from concept to reality.
Why Choose Assure Interior Solutions?
Choosing Assure Interior Solutions for your retail store interior design needs comes with a multitude of advantages that set us apart from the rest. You can be confident that your retail store will become an alluring destination and boosts your business's overall success.
Here are some reasons to choose us:
Unparalleled Expertise
Tailored Solutions
Branding Excellence
Optimized Space Planning
Innovative Lighting and Ambiance
Premium Materials and Furnishings
Budget-Friendly Solutions
Customer-Centric Approach
Timely Execution
Frequently Asked Questions
Retail store interior design plays a crucial role in attracting customers, enhancing brand image, and increasing sales. A well-designed interior can create a positive impression, encourage customer engagement, and improve the overall shopping ambiance.
Some factors to consider include the designer's experience, expertise in retail store design, understanding of your brand and target audience, ability to work within your budget, and a good track record of completing projects on time.
Yes, a reputable retail store interior designer typically manages all aspects of the project, from initial concept design to sourcing materials, coordinating with contractors, and overseeing the construction process.
Yes, a good retail store interior designer will incorporate your branding, theme, and unique selling propositions (USPs) into the design to create a cohesive and immersive shopping experience for your customers.
Yes, a retail store interior designer will help you select and procure furniture and fixtures that align with the design concept and fit your budget and requirements.