Office Interior Design & Decoration in Dhaka, Bangladesh
The office environment plays a pivotal role in productivity, creativity, and employee satisfaction. Assure Interior Solution offers Office Interior design & decoration services in Dhaka, Bangladesh, tailored to your unique needs and preferences.
We specialize in creating inspiring, functional, and aesthetically pleasing office environments tailored to your unique needs. Let us transform your office into a haven of productivity and style. Call us today at +8809612-008800 to get started!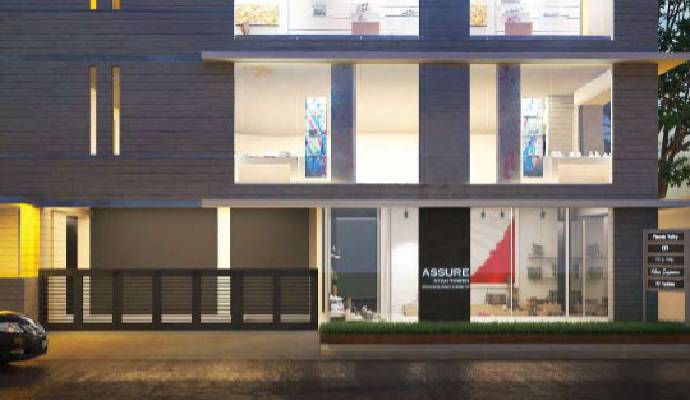 Our Completed Projects
Assure Group handed over many office spaces with related interior design, Some of our projects are-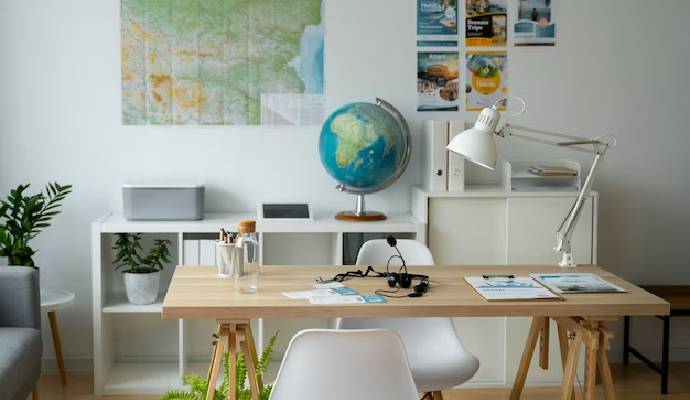 Small Office Interior Design Service in Dhaka
Transform your small office space into a functional and visually appealing haven of productivity with our small Office Interior design service in Dhaka. Our expert team specializes in maximizing every square foot, creating efficient layouts, and infusing creativity into even the most compact spaces.
Top Office Interior Design Services
Assure Group provides all kinds of office interior design services based on customer needs. our office interior service includes-
Commercial Office Interior Design
Corporate Office Interior Design
IT Office Interior Design
Remote Office Interior Design
Home Office Interior Design
Single-Room Office Interior Design
Types Of Office Interior Design by Assure Group
We offer a diverse range of office interior design solutions tailored to your specific needs. Our expertise spans various styles and types, including:
Modern Office Interior Design
Classic Office Interior Design
Minimal Office Interior Design
Creative Office Interior Design
Traditional Office Interior Design
Open Workspace Interior Design
Urban Office Interior Design
Why You Choose Assure Group?
Choose Assure Group for your office interior design needs and experience the difference that expertise, creativity, and dedication can make in transforming your workspace.
Expertise: With years of experience and a team of skilled professionals, Assure Group excels in creating office spaces that blend aesthetics with functionality.
Customization: Our designs are tailored to your specific requirements and brand identity, ensuring a personalized and distinctive office environment.
Creativity: Our designers bring innovation and creativity to every project, transforming your ideas into visually stunning and practical office spaces.
Sustainability: We prioritize sustainable materials and eco-friendly practices, aligning our designs with your commitment to environmental responsibility.
Client Satisfaction: Your satisfaction is our ultimate goal. We work closely with you throughout the project, ensuring your vision is realized to perfection.
Competitive Pricing: We offer competitive pricing without compromising on quality, making premium office interior design accessible to a wide range of businesses.
Innovation and Trends: Our team stays updated with the latest industry trends and innovations, guaranteeing that your office design is contemporary and forward-thinking.
Our Office Interior Design Execution Process
Our office interior design execution process is a testament to our commitment to crafting exceptional workspaces. Here's a glimpse into how we turn your vision into reality:
Consultation With Clients: We begin with a comprehensive consultation to understand your unique requirements and aspirations.
Conceptualization: Our talented designers transform your ideas into a detailed design concept, covering layout, color schemes, and material selection.
Planning: We create a meticulous project plan, ensuring timelines and budgets are transparent and aligned with your expectations.
Implementation: Our skilled team takes charge of bringing the design to life, paying meticulous attention to every detail.
Quality Assurance: Stringent quality checks are conducted at every stage to maintain the highest standards of excellence.
Client Collaboration: We value your input and encourage open communication to refine the project as it unfolds.
Completion: We ensure your absolute satisfaction, leaving you with a transformed office space that inspires productivity and innovation.