International Standard Luxury Tourist Spots in Bangladesh by Assure Tourism Ltd
DERA Resort & Spa a Concern of Assure Tourism Ltd.

Assure Group Embarks on a Visionary Journey with Assure Tourism Ltd. in 2015, to Transform the Tourism Landscape of Bangladesh! We are setting the stage for a remarkable transformation in the heart of Bangladesh. Our mission? To redefine the very concept of tourism. Picture this: sprawling tourist spots nestled in strategic corners of this enchanting land. The canvas of Bangladesh awaits! Our canvas unfolds with various mega tourism projects, each meticulously crafted to take your breath away. Amidst these gems stands Dera Resort and Spa, a beacon of luxury and indulgence. But that's not all. Our ambition knows no bounds! We are on a quest to not just meet but exceed international standards, to be recognized worldwide for our opulent tourist destinations right here in Bangladesh. As we speak, our flagship projects in Cox's Bazar and Manikganj stand poised to offer an unparalleled experience. Prepare to embark on a journey like no other, where local charm meets global luxury. Join us, and let's create unforgettable memories together. Your adventure begins here!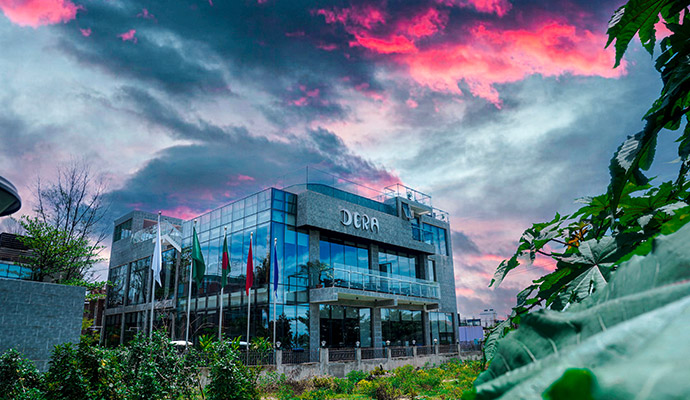 In the heart of the country's top tourist destination, Cox's Bazar, Assure Tourism has developed an international standard resort facility. Dera Resort & Spa Cox's Bazar helps you unbox an extraordinary relaxation experience in the breathtaking Inani beach seascape. It only takes a 45-minute drive from Cox's Bazar Airport and 30 minutes from Kolatoli city center to rejoice in the true sea beauty.
Luxury villas, suites, meeting rooms, dining, and hundreds of other facilities combined are designed to unfold a truly unique experience in Bangladesh.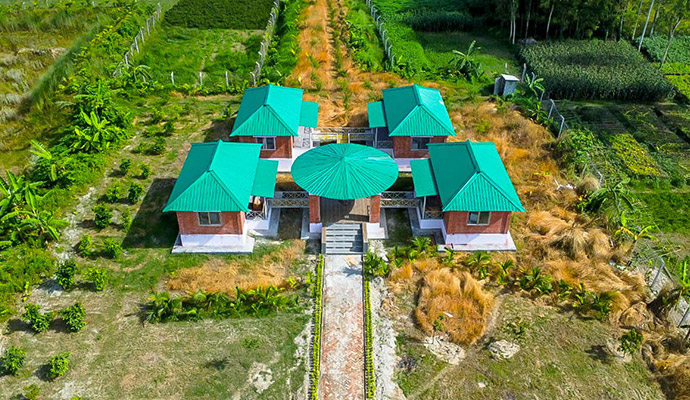 To soothe your heart with an exceptional touch of nature and an unparallel experience of true luxury, Dera Resort & Spa Manikhganj has been developed. It is a concern of Assure Tourism to ensure the best ever experience with a first-ever privatized golf course included.
The cottages, villas, and suites with a touch of sleek and elegant comfort are destined to redefine your previously known definition of comfort and relaxation in Bangladesh.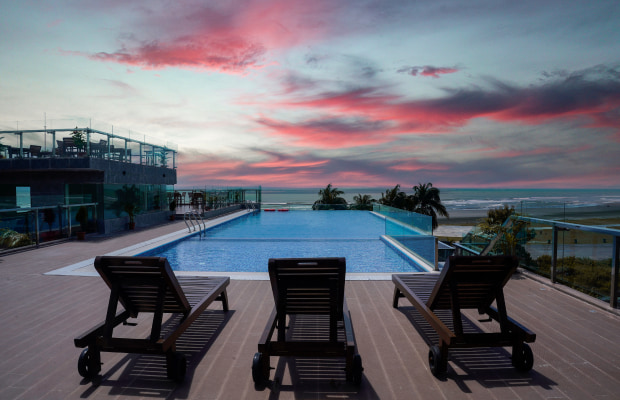 Luxury, Comfort, and Relaxation
Dera Resort awaits to fill your vacation with the best combination of world-class luxury, ultimate comfort, and the most relaxing escape from busy life.
Ultimate Family Recreation
At Dera Resort & Spa, You can rest assured that all your needs will be taken care of for you to have the perfect getaway with your family.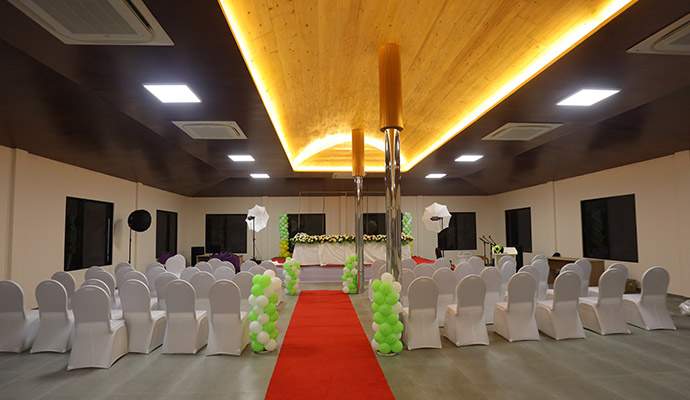 Facilities Offered
Infinity Swimming Pool
Organic Thai Spa
Delicious Cuisine
Gym & Fitness
Conference Hall
Banquet Hall
Meeting Room
First-Ever Private Golf Course
And many more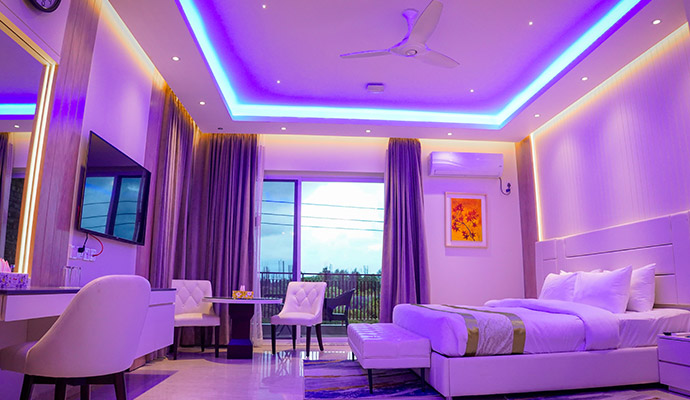 Services We Offer
We provide exceptional cuisine with a wide range of activities to enjoy that make it a natural venue for family and corporate gatherings. You will find the most exclusive rooms to rest up and all of these at an outstanding rate.
We invite you to visit Dera Resort & Spa which is committed to family values and ensures lasting memories.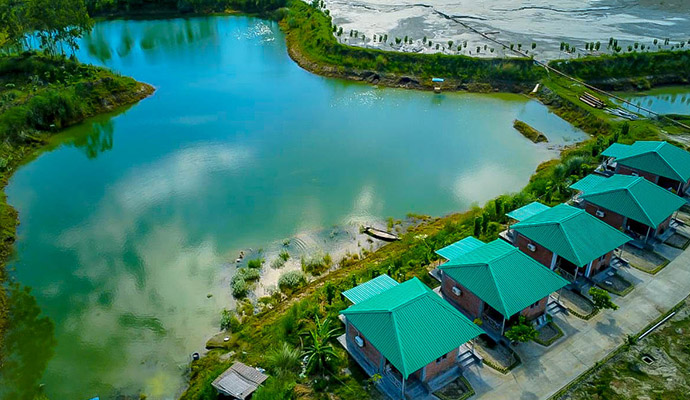 Why Choose Us
Dera Resort & Spa provides unique facilities for you to have the best experience ever. We take all necessary steps to cater to our clients' fantasies about quality services. The combination of traditional outdoor activities and polished amenities creates a unique and unforgettable experience.
Dera Resort & Spa is just the best destination you are looking for.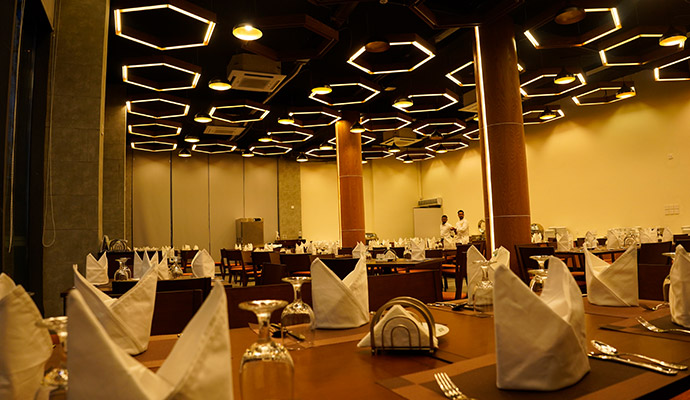 An Excellent Dining Experience
Dine while you enjoy the fascinating view of nature. With a sumptuous range of grilled and tandoor dishes waiting for you, our diner offers you one of the best dines in the area. We are committed to providing authentic and mouth-watering cuisine
The authentic cuisine both in vegetarian and non-vegetarian segments ranges from mildly spicy to fiery hot and is cooked with love.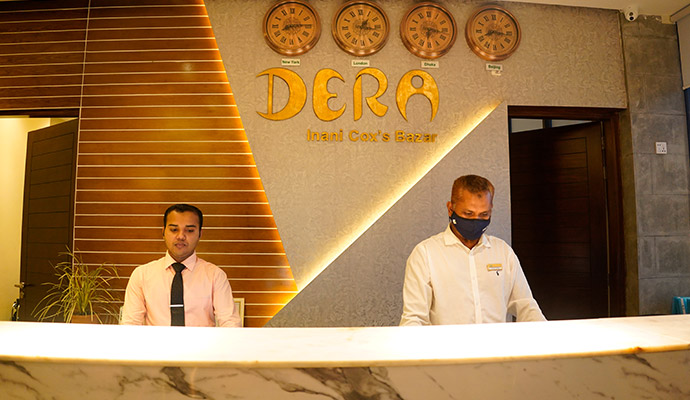 Ultimate Private Setting
Dera Resort & Spa understands how pertinent security is and for that we take necessary measures to ensure our clients' safety. We ensure the ultimate privacy for you and your family. Quench your thirst for a truly remarkable vacation. Picture a truly fun time while enjoying the scenery that soothes the heart.
A Great Place To Stay
At the end of the day, you need a place to rest up for another day of fun. Rest your body and mind in our exclusively designed bedrooms. Enjoy nature from the window while spending quality time with your family.
Visit Dera Resort & Spa >