A Symbol of Pride and Innovation Makes "Islam Assure Center" Unique.
Welcome to Islam Assure Center, where innovation meets excellence in the heart of Mohakhali, the bustling commercial hub. Our state-of-the-art building redefines modern architecture and technology, setting new standards for businesses. Discover a workspace that blends sophistication with functionality. Islam Assure Center is equipped with the latest smart technology, ensuring energy efficiency and top-tier security. Your business thrives in an environment that seamlessly integrates comfort and safety.
Overview of Islam Assure Center
Project Type
√ Commercial
Project Address
Plot-91, Mohakhali Commercial Area, Dhaka- 1212
Land Category
RAJUK Approved Commercial Land
Project Category
Platinum
Structural Consultant
Dr. Shamim Z Bosunia
Facing
√ South, East & North Corner
Front Road
3-sided road Unique 'ISLAND-LIKE' plot
Storied
√ 3 Basement + Ground + 20 Commercial Floors
Commercial Floors
G+20th Floor
Number of Basements
03 Nos.
Floor Area
Ground: (1897 sft)
1st Floor: (4119 sft)
2nd Floor: (4889 sft)
Typical Floor: (4244 sft)
Parking
√ Basement 1 + Basement 2 + Basement 3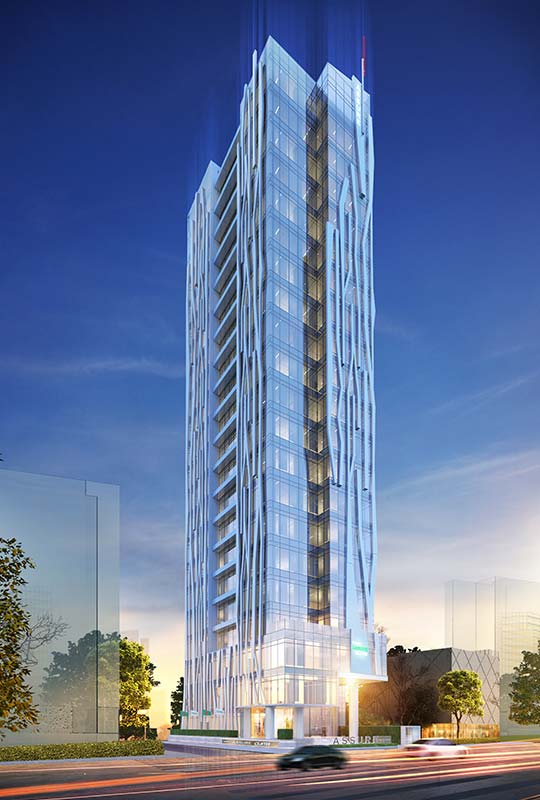 Call Us
09612-008800
Features & Amenities
Grand atrium entry, elegantly designed reception lobby.
12 feet floor to floor height.
3 high-speed international brand passenger elevators.
Enough floor space for flexibility of interior design.
Beautiful green rooftop sitting and lucrative view of the city.
Smart firefighting, and detection system.
Computerized building management system.
Full-load power, Central security surveillance system with 24/7 monitoring.
3 layer basement parking with a mechanical ventilation system.
2 pressurized Fire Stairs with UL certified 2-hours fire-resistant doors.
10 years building Facilities Management Services by Assure Builders Ltd.
Assure Group
Islam Assure Center Concept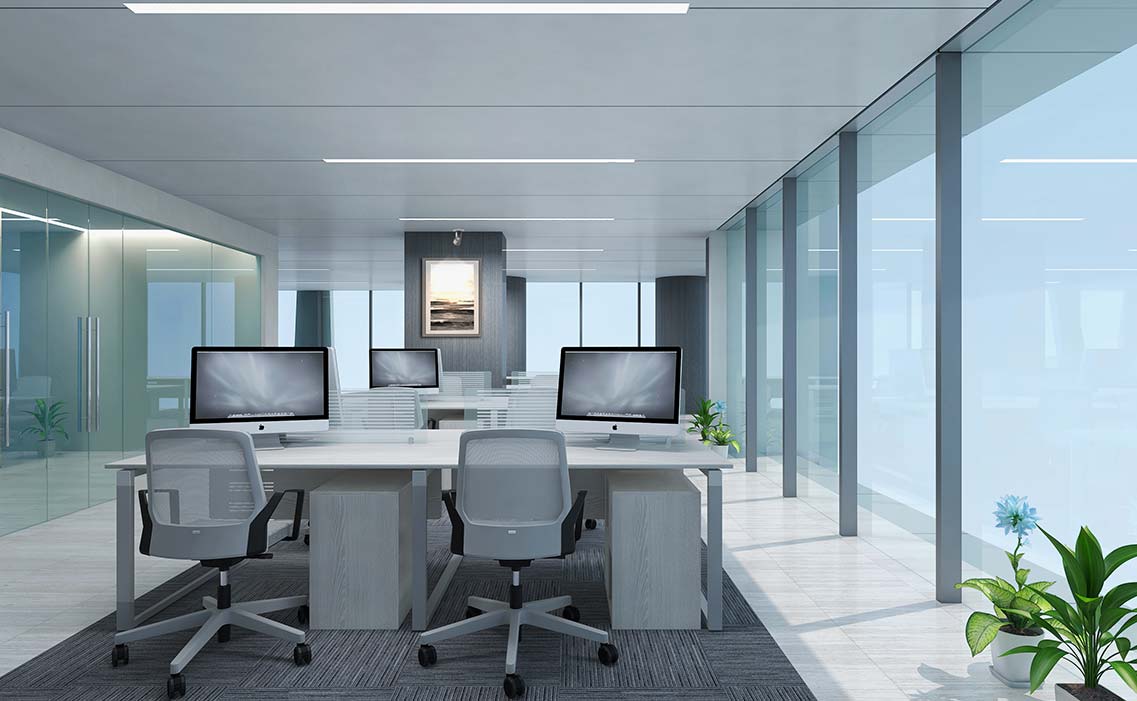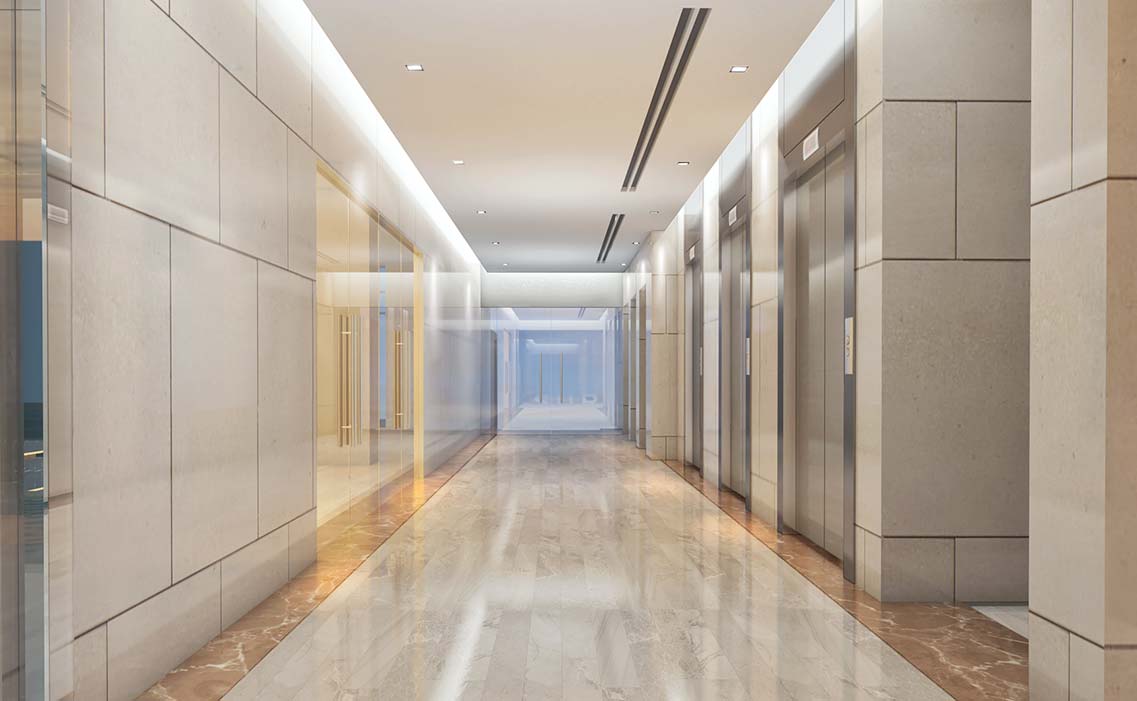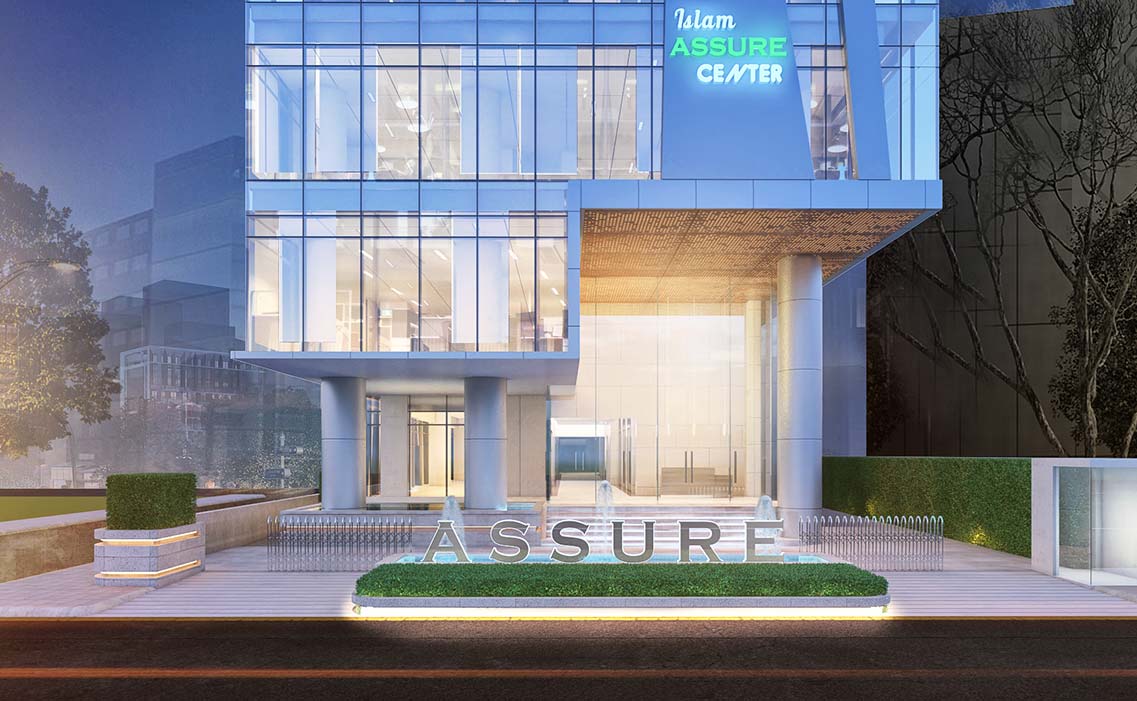 Assure Group
Islam Assure Center Floor-plan
Fill The Form to Contact Us