Ready Office Space for Sale in Gulshan, Dhaka
Are you looking for a prestigious and fully-equipped office space in the heart of Dhaka's business district? Look no further than Assure Group's exclusive offering of Ready Office Space for Sale in Gulshan, Dhaka.
With our commitment to excellence and expertise in real estate development, we bring you a golden opportunity to secure your dream workplace. Contact Us today to explore the range of Ready Office Spaces for Sale in Gulshan, Dhaka.
Commercial Spaces in Gulshan & Surrounding Area
Explore the range of exceptional commercial spaces for sale and discover the perfect location to establish or expand your business.
Some of our commercial projects are as follows:
Other Properties You May Like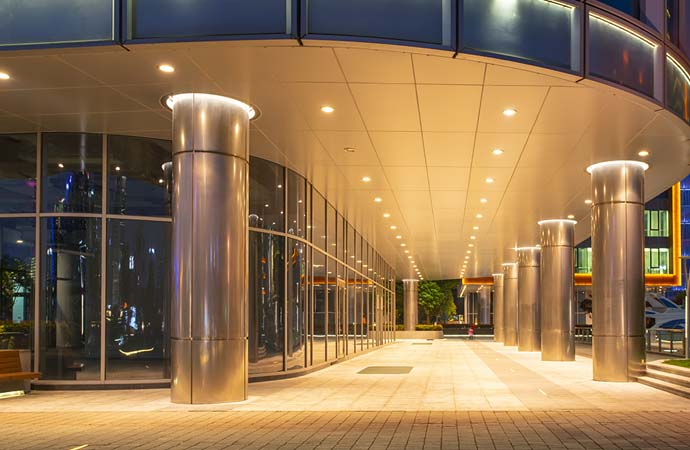 Features & Amenities of Our Commercial Spaces in Dhaka
Elegant Reception Lobby
High-Speed Elevators
Spacious Interiors
Green Rooftop
Cutting-Edge Firefighting and Detection
Smart Building Management
Energy-Efficient Design
Uninterrupted Power Backup
Enhanced Security
Efficient Parking
Fire Safety
Frequently Asked Questions
Gulshan, a prestigious commercial hub in Dhaka, offers numerous business advantages. Its strategic location, connectivity to central business districts, cosmopolitan atmosphere, and modern infrastructure make it an ideal choice for establishing or expanding your business.
Ready office spaces in Gulshan are equipped with a range of amenities to support business operations. These amenities may include high-speed internet connectivity, advanced security systems, backup power supply, air conditioning, parking facilities, elevators, modern washrooms, and shared or private meeting rooms. The specific amenities may vary depending on the property and its features.
Yes, depending on the property and the agreement with the real estate company, you may have the option to customize the ready office space to suit your business needs. This may involve changing the layout, interior design, and branding elements.
To purchase ready office space in Gulshan, you can start by researching reputable real estate companies in the area. Contact the companies to inquire about available properties, pricing, and other details. You may need to schedule site visits to evaluate the spaces and discuss the terms of the purchase.
Investing in ready office space in Gulshan can offer promising investment prospects. Gulshan's commercial real estate market has shown steady growth and demand, which can lead to an appreciation in property value over time.