Assure Marjan Kuthir Overview
Assure Marjan Kuthir is a lucrative residential property for sale in Uttara, Dhaka house-21, road-shayesta khan avenue, sector-04. We offer you a South facing 3010 Sft. luxury apartment at an attractive price. This property can be an ideal dream home for you in Dhaka.
The development of "Assure Marjan Kuthir" is a unique blend of cutting-edge technology that will renovate the skyline of Uttara.
Exclusive Property in Uttara
Assure Group is a leading real estate developer company in Dhaka, Bangladesh. Uttara the heart of Dhaka city, Assure Group offers you 04 beds, 04 baths, and 03 veranda large flats at an affordable price with many more amenities. Here is our "Assure Marjan Kuthir" project overview in brief:
Project Outline at a Glance
PROJECT TYPE
√ Residential
PROJECT ADDRESS
√House-21 | Road-Shayesta Khan Avenue | Sector-04 Uttara | Dhaka | Bangladesh
ORIENTATION
√ South Facing
APARTMENT SIZE
√ 3010 Sq. Ft.
APARTMENT CONTAINS
★04 Beds ★04 Baths ★03 Veranda ★Living ★Family Living ★ Dining ★Painting Area ★Kitchen with Veranda ★Maid's Living & Toilet
COMMON FEATURES:
√ Guard post √ Caretaker Bed √ Generator Room √ Sub-Station on Ground Floor √ Community Space √ Plantation √ Cloth Drying Area √ Child Play Area and √ Machine Room at Roof-Top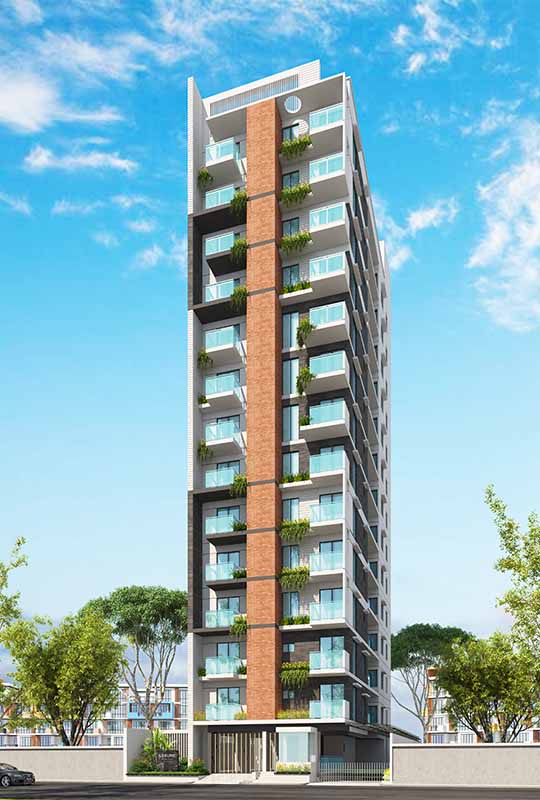 Call Us
09612-008800
Assure Group
Assure Marjan Kuthir Concept Assure Group
Assure Marjan Kuthir Floor Plan
Fill The Form to Contact Us
Buy Flat on Easy Installments
Assure Group always tries to ensure lucrative offers for their esteemed customers to meet the surged demand for having a beautiful home in Dhaka city. Buy these flats from Assure Group in Uttara, Dhaka on easy instalments.You will get:
Reasonable Price
Simple Installation Process
Affordable Down Payment &
Many More
Surrounding Institutes & Key Locations
North Tower, Uttara, Dhaka
Uttara Square Shopping Complex
Polwel Carnation shopping centre
Mascot Plaza
The Westin Dhaka
Radisson Blu Dhaka Water Garden
BRAC Bank Head Office
Uttara University
Milestone College
Rajuk Uttara Model College
Uttara Residential School & College
Uttara High School & College
Square Hospital Consultation & Diagnostic Center
Dhaka Eye Care Hospital
Kuwait Bangladesh Friendship Govt. Hospital
Other Flat & Apartment Projects Nearby Uttara
Advantages of Living in Uttara
Uttara is one of Dhaka's most prestigious but affordable elite localities. This neighborhood is populated by upper-class and middle-class people. Uttara is well-organized and well-known for its standard & luxurious living space, strong security system, reputed institutes & hospitals, wide & well-connected roads, and housing amenities for the residents.
Some highlighted reasons are given below:
Well Organised
Wide & Well Connected Roads
Housing Amenities for the Residence
Strong Security Support
Reputed Schools, Colleges, Hospitals
Block Wise Residential Facilities
Neighborhood
Easy Electricity, Gas, Water & Internet Support
Near Shahjalal International Airport
Transportation Facilities and Many More
Blogs and Articles Regarding Real Estate Trends & topics