Flats for Sale in Mohakhali, Dhaka
If you are searching for apartments in Dhaka, Assure Group is offering elegant flats for sale in Mohakhali, Dhaka that is designed to meet your needs. Mohakhali is a transportation hub with great accessibility and commercial importance.
We have developed residential properties here keeping the rising demand of the area in mind. Our unique approach and high-standard construction methods ensure you'll have all the modern facilities in your dream home in Mohakhali
Visit Us to Get Your Dream Flat in Mohakhali
Our Featured Properties in Mohakhali
We have used an unparalleled mix of new automation and a conventional durable foundation approach to building our flats in Mohakhali. At the moment we have no flat available here. Please check our other residential properties in Dhaka.
Sold Out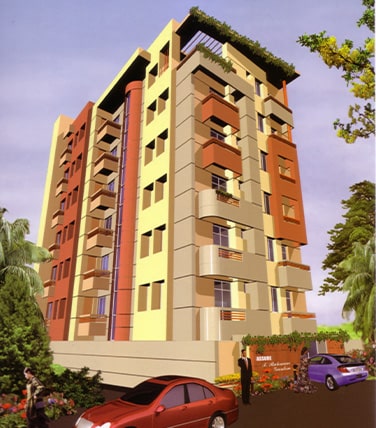 Assure F. Rahman Garden
Nature: Residential
Land Area: 06.00 Katha
Facing: West
Height: G+6 living floor
Unit per floor: ThreeUnits
Unit area: A=1146 sft, B=1115 sft, C=950 sft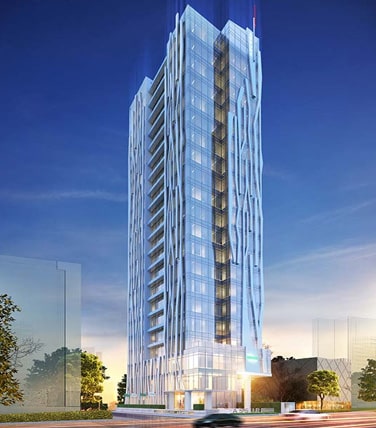 Islam Assure Center
Nature: Commercial
Land Category: Rajuk allotted commercial land
Facing: South + East + North Corner
Land Area: 9.11 Katha
Storied: 3 Basement + Ground + 20 Commercial floors
Commercial Floors: G + 20 Nos.
Floor Area: 1897sft (G), 4119sft (1st), 4889sft (2nd), 4244sft (Typical)
Number of Elevator/Lift: 03 Nos.
Parking Area: Basement 1, 2 & 3
Why Our Flats are Your Best Choice
Exclusive Design
We provide the best designs and interior styles to our clients to meet their interests. You will get an aesthetics luxury and overall balance in style from our apartments.
Exquisiteness and Quality
We keep up to the latest development in the industry and develop our apartments accordingly. Quality of every detail is maintained to construct the ideal home for you.
Exquisite Locations
Our flats are in the best areas of the city where a thriving community and abundance of modern facilities await you. Convenience for the customers is guaranteed in our locations.
Facilities
We provide the best facilities available in the market to our customers so that they can get the full satisfaction of living in our modern, eye-catching apartments.
Extensibility
We always leave room for our customers to opinionate about their homes as they like. After all, it's your home, you should have it as you dreamt.
Why Mohakhali is a Special Place to Live in
Reachable Location
The Location of Mohakhali is much reachable from anywhere. It is in between Moghbazar and Gulshan. Mohakhali Flyover is one of the main connection points inside the city and Mohakhali Bus station is one of the most important terminals of Dhaka
Neighborhood
Mohakhali being a multifunctional area people continuously move in and out. So the security system is very scrutinized here. It is an affluent locality with top commercial centers and reputed institutions around.
Educational Institutes
You don't need to worry much about your child's education in Mohakhali as many quality schools and colleges are here to take care of it. B N College, B A F Shaheen College, Dhaka Cant: Girls Public School and College, BRAC University, Titumir College are some of those.
Healthcare Facilities
Mohakhali is home to some of our country's top healthcare and research facilities like ICDDR, B, Infectious Diseases Hospital, National Institute of Cancer Research and Hospital, National Asthma Center, just to name a few. Besides these, you can get many other private facilities nearby.
Refreshment Hub
There are innumerous refreshment hubs in Mohakhali. Posh cafes and restaurants like Nerdy Bean Coffee Haus, The Grove, Izumi, Creme de la Creme Coffee, The Glasshouse Brassiere are here for your refreshment
Contact Us to Get Your Ideal Flat in Dhaka!
Joint Venture Land Development in Mohakhali
We are interested in building more apartments and commercial space in Mohakhali so that we can give accommodation to people here in Dhaka. If you own a plot that you want to establish with unique design and efficient architectural design, contact us.