Flats for Sale in Mirpur, Dhaka
Mirpur is known as one of the biggest neighborhoods in Dhaka. This area holds significance because of its heritage & culture. Its locality is filled with luxurious homes, high-end amenities & sophistically planned roads.
Assure group has built elegantly designed flats for sale in Mirpur. Each of our projects is packed with delightfulness & thoughtful convenience. You'll experience an enriching & comforting lifestyle by choosing our flats in Mirpur.
Our Featured Properties in Mirpur
Assure Group has thoughtfully designed flats for sale in Mirpur because of the growing demand. In our exquisite apartments, you also get plenty of facilities & the feeling of gratification. Check out our available flats mentioned below-
What's Extraordinary About Our Flats?
Exceptional Design & Style
We are renowned for our functional architecture & aesthetics. We recruit the best architects to deliver your dream home with innovative design & sumptuous styles. Our apartments look spacious & combine the ideal features of modern architecture.
Innovation and Quality
We provide several types of properties and each of them is designed by maintaining high quality & outstanding designs that are relevant throughout the world today. Our experts are strategic & creative and so we earn favorable reviews for our diverse projects.
Excellent Locations
Our team ensures that your properties are built in areas that have modern infrastructure, friendly neighborhoods, and are near to the places that are essential. Most of those areas are located in New Dhaka. We guarantee your safety & proper environment there.
Verified Legal Documents
We have a team of professional workers who are experienced in the processing of property documents. By connecting with us you get the assurance that you will receive authorized legal & regulatory documents that will ensure you are dealing with the right agency.
Why You Should Choose Mirpur to Live
Accessible Location
Mirpur is one of the largest multipurpose regions in Dhaka. It is simultaneously a residential area and a commercial hotspot. It is easily accessible by numerous routes. You can easily commute there using several public transportation services.
Perfect Neighborhood
Mirpur is a rapidly developing region. It hosts several residential areas like Rupnagar R/A, Arambagh R/A, etc. These residential areas are well organized. You can always find a grocery, school, or hospital at a mere walking distance. It is safe to say, it is rapidly becoming a safe residential paradise.
Multifunctional Area
As mentioned earlier, Mirpur is a multipurpose region. On one hand, it hosts our home of cricket, Sher e Bangla National Cricket Stadium, BCB. On the other hand, it plays the role of a commercial hub. The rapidly growing residential region contains all essential elements of a modern Neighborhood.
Education and Healthcare
Mirpur has some of the most prestigious educational institutions like Manipur high school & college, Dhaka Commerce College, Bangla college, BUP, MIST, etc. It also has access to many healthcare services for medical emergencies like CRP is situated there.
Standard Life-Style
Mirpur consists of all the daily amenities of regular life. Near residential areas, greeneries can also be seen in Mirpur Beribadh. You can enjoy all the benefits as an urban citizen, get all essential facilities within reach & enjoy refreshing nature as well.
Refreshment Hub
A Neighborhood is not perfect without any recreational & refreshment sources. Mirpur has the national zoo, botanical garden, shopping malls, cafes & restaurants, superstores, street food carts & the famous Sher-E-Bangla stadium for cricket lovers.
Contact Us to Get Your Dream Home Today!
Land Wanted for Development in Mirpur
As a powerful land development company in Bangladesh, we provide our customers with high-standard residential & commercial spaces in prime areas like Mirpur. Now we want to expand our projects in Mirpur. If you want to develop your plots into a suitable commercial or residential space communicate with us.
Turn Your Plot into a Compatible Residential or Commercial Space with Us!
Blogs related to Mirpur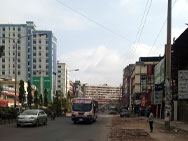 Struggles or Living Challenges in Mirpur, Dhaka | Assure Blog
No doubt, mirpur is a place for middle income people with lots of suffering. Although it is inside Dhaka Metro, no one can think it is a part of Dhaka.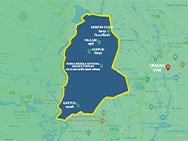 Why & How mirpur is Getting Popular to Reside for Middle Income People | Assure Blog
The best places for middle income people to live in Dhaka are all about the services and amenities surrounding the locality to stay. Being the capital of Bangladesh.