Ready Apartments / Flats for Sale in Banani, Dhaka
Banani is often regarded as one of Dhaka's most livable & coveted neighborhoods. Because of its modern infrastructure & western city features, it is widely considered as one of the best regions to live in.
Assure Group has some beautifully constructed flats for sale in Banani, Dhaka. We as one of Bangladesh's most prestigious real estate organizations, ensure you a secure residence with a great atmosphere according to your needs.
Reach Out to Us for Your Dream Flat in Banani.
Luxurious Property for Sale in Banani
We currently have two properties situated in Banani. But only one of those Flats for sale in Banani is available. It's a marvelously designed residential building that features different modern & luxurious attributes with proper security.
Sold Out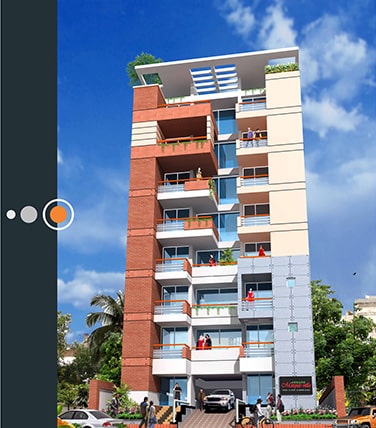 Assure Marquis
Nature: Residential
Land Area: 7.5 Katha (More or Less)
Storied: Ground + 7 Living Floor
Number of Apartments: 8 Nos.
Size of Units: A= 1920 Sft B= 1920 Sft
Number of Elevator/Lift: 01
Number of Car Parking: 14 Nos.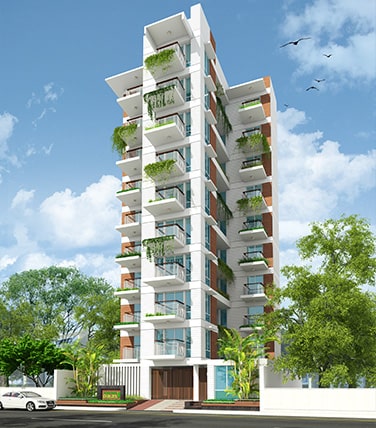 Assure Galaxy
Nature: Residential.
Storied: Ground + 09 Living Floor.
Land Area: 5 Katha (Approx).
Facing: South.
Number of Apartments: 09 Nos.
Number of Elevator/Lift: 01 Nos.
Number of Car Parking: 10 Nos.
Apartment Size: 1836 Sft.
What is Special About Our Flats?
Exceptional Design & Style
We're renowned for our functional & aesthetic architecture. We hire the best architects to provide creative designs & luxurious styles for your dream home. We mingle with both western & traditional modes to make your home divine.
Innovation and Quality
We offer diverse types of properties and each one of them is built by maintaining superior quality & exceptional designs relevant in today's world. Our experts are strategic & innovative hence we get positive feedback for our dynamic designs.
Excellent Locations
Our team makes sure that your properties are constructed in areas that have modern infrastructure, friendly neighborhoods, and are near essential places. We guarantee your safety & proper ambiance of surroundings as well.
Verified Legal Documents
We have a rich team of qualified employees who are proficient in managing property documents. By connecting with us you get the assurance of getting authorized legal & regulatory documents which ensures that you're dealing with the right agency.
Why Banani is The Best Place to Live in
Accessible Location
The rent of the apartments in Banani is comparatively higher than any other urban areas because it's location. This area is linked with Gulshan, Banani, Mohakhali & close to many significant locations. Because of its connectivity, it's an ideal choice for living.
Neighborhood
Banani exists in the north part of Dhaka which comparatively is less polluted than other areas & a preferable living spot for educated elites. The area has a compatible security system & the people maintain a high standard lifestyle which proves it's a reliable neighborhood.
Multipurpose Area
Living in Banani serves a lot of purposes. You get a friendly neighborhood, quiet ambiance with lavishly designed flats. Also, It has interesting spots like popular fashion houses, nice restaurants, lakes & playgrounds for kids, etc. All these prove Banani is more than a glitzy area.
Educational Institutes & Hospitals
Banani consists of quite a large number of educational institutions for both children & adults. These institutes are renowned for providing quality education and they promise to prepare your children for a bright future. Renowned hospitals like United are also nearby this area.
Standard Lifestyle
People want a life where they've access to all the necessities & all other essential amenities at our convenience. Banani is one of those places in Dhaka that ticks all those checkboxes on your list. You've easy access to groceries, shopping malls, hospitals, restaurants, etc.
Refreshment Hub
The essence of the good life is expressed in your opportunity to spend quality time in leisure. Banani offers you lots of high-quality restaurants, cafes, and shopping malls to spend some quality time with your friends and family.
Contact Us to Get Your Dream Home Today!
Land Wanted for Development in Banani
As a prominent real estate company in Bangladesh, we provided customer satisfaction through quality service on land development in Banani. Now we want to expand our projects in Banani. If you have any land you would like to develop into a commercial or residential space, please contact us.
Develop Your Plot into a Suitable Residential or Commercial Space with Us!