Flat for Sale in Rayer Bazar, Dhaka
Rayer Bazar is one of the historical areas of the city. If you are looking for a residence near Dhanmondi, we have some good news for you. We are offering some extraordinary flats for sale in Rayer Bazar, Dhaka that you can check.
This area is now developing more and more for the newly made Beribadh road. Assure group has some best-designed flats in this urban area. Purchase your one before the flats get sold out.
Our Featured Housing Properties in Rayer Bazar
Our Rayer Bazar Project has sophisticated apartments that will suit your budget, choice, and comfort. You can check out our available flat for sales and choose your desired one.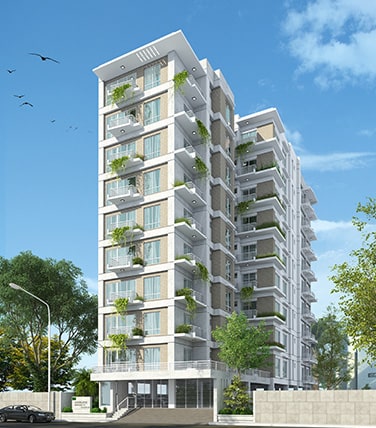 Assure Minamoti Castle
Land Area: 10.46 Katha
Facing: East
Height: Ground+9 living floor
Apartment No:18 Nos
Car Parking: 9 Nos.
Unit per floor: TwoUnits
Unit area: A-1134, B-1137 SFT
Why Assure Group is Your Best choice
Aesthetic Design
In our flats, we mirror your various preferences for design and aestheticism. Our designs are made keeping the modern style of living in mind.
Distinctive Quality
We maintain high-quality in every phase of the construction and always use superior building materials to make the apartments elegant and sustainable.
Perfect Locations
We select the perfect locations for our residential properties to provide our customers with a convenient home with an abundance of social facilities.
Facilities
We keep our customers satisfied and provide them with all the facilities they can get from the market in every aspect of property dealing.
Transparent Service
We maintain complete transparency and follow the best practices in terms of documentation of the property and usage of resources with our customers.
Why Rayer Bazar is a Great Place to Settle Down
Reachable Location
The location of Rayer Bazar is one of the most accessible in the city. It is surrounded by the Sat Masjid Road, the Mirpur Road, and the Manik Mia Avenue. That makes reaching anywhere easier.
Neighborhood
Rayer Bazar is one of the famous residential areas of the city. So the security system is highly here. Maximum reputed and affiliated families live here, therefore, the neighborhood is perfect for living in.
Educational Institutes
You don't need to think much about the quality education of your children here in Rayer Bazar as there are many quality institutions in the area. Holycross, Sunnydale, Dhanmondi Tutorial, Agrani School, and College are some of those.
Life style
The lifestyle around the Rayer Bazar is very homely and peaceful. It's one of the busiest parts of the city and has many remarkable educational institutions. Being adjacent to Dhanmodi has made it attractive for homeowners.
Refreshment Hub
There are innumerous refreshment hubs in Rayer Bazar. Food zones like Star Kabab, Four Seasons, Pizza Hut, Cream and Fudge, and Dhaba are available. Residents can visit the Dhanmondi Lake which is minutes away.
Contact Us to Get Your Dream Home.
Land Wanted for Development Rayer Bazar
As a noticeable real estate company in Bangladesh, we started giving consumer loyalty through quality land development in Rayer Bazar. Presently we need to grow our ventures in Rayer Bazar. In the event that you have any land you might want to form into a business or residential space, it would be ideal if you get in touch with us.
Form Your Plot into a Suitable Residential or Commercial Space With Us!