Flats for Sale in Malibagh, Dhaka
If you're planning on getting yourself a new accommodation, check our flats for sale in Malibagh, Dhaka. You would love the elegant developments of Assure residential properties.
We maintain a precious reputation with our clients. Our strongly developed architecture is designed to be the perfect home that you always wanted.
Reach Out to Us to Get Your Desired Flat in Malibagh
Our Featured Housing Properties in Malibagh
Because of the towering success in the real estate sector, the apartments of Assure Group are always in-demand. At this moment, all of our flats in Malibagh are sold-out. Please check our other residential properties in Dhaka.
Sold Out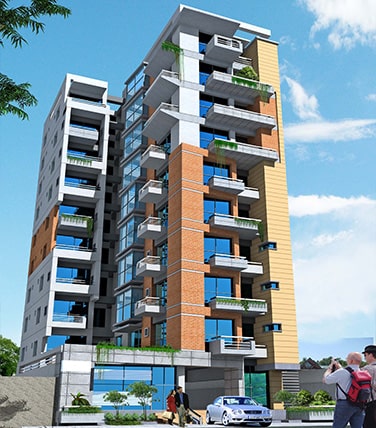 Assure Prime
Nature: Residential
Land Area: 10.00 Katha
Facing: East
Height: G+9 living floor
Unit per floor: ThreeUnits
Unit area: A=1633 sft, B=1353, C=1199 sft
Why are our Flats your best choice?
Exclusive Design & Alignment
We bring out the exclusive design and interior alignment to mirror your diverse taste in your stay. Our design experts are highly skilled and industry-acclaimed to fulfill your demand.
Exquisiteness and Quality:
We ensure to maintain the precise mix of modern tactics and old quality to build a perfect and durable home for you. We want to ensure the best quality for our clients.
Perfect Locations:
We pick out the perfect locations for our buildings and give the customers the best position so that they have a thriving community to live in and an easy route for their daily journey.
Facilities:
We provide the best facilities in the market to our customers so that they can get the service as they expect. We always want to ensure the very best for our esteemed customers.
Transparency:
We maintain 100% transparency in terms of the documentation and resources of the property with our clients. We discuss all the terms with our clients openly.
Why Malibagh is a Great location for Your Residence
Reachable Location
The location of Malibagh is one of the most accessible in the city. Malibagh Flyover is a major connection point inside Dhaka. Due to this, traffic jams are now significantly less.
Neighborhood
Malibagh is one of the safest places in the city. A lot of Govt. and private facilities are in this area. Reputed and affluent families live here, therefore, a high-security system is placed.
Educational Institutes
In Malibagh you'll find top-quality educational institutions like Viqarunnisa Noon School & College, Ideal School & College, Motijheel Government Boys High School, and Notre Dame College.
Life style
The lifestyle around Malibagh is very simple and peaceful yet full of facilities. You'll find popular shopping malls, healthcare facilities, recreational places- all within your reach.
Refreshment Hub
There are innumerous refreshment hubs in Malibagh. Alfresco, Basilico, Banee's Creation Cafe Cherry Drops, Bon Appetit, KFC, and many more are here to give you some quality time.
Land Wanted for Development in Malibagh
Be it a habitation or a business place, Malibagh is one of the most conspicuous places in Dhaka. With the expanding request, we are searching for lands for our projects. In the event that you own a property and need to create it flawlessly, get in touch with us now!