𝗔𝗦𝗦𝗨𝗥𝗘 𝗪𝗮𝗹𝗶-𝗡𝘂𝗿 𝗩𝗶𝗹𝗹𝗮 is an ongoing apartment project by 𝗔𝗦𝗦𝗨𝗥𝗘 𝗚𝗥𝗢𝗨𝗣 stunningly designed with all modern amenities for a luxury urban lifestyle
Overview of "ASSURE wali-nur villa"
𝗣𝗿𝗼𝗷𝗲𝗰𝘁 𝗟𝗼𝗰𝗮𝘁𝗶𝗼𝗻:
√House 42 Monipuripara, Tejgoan, Dhaka.
Apartment Size
√ 1604 Sq. Ft.
𝗢𝗿𝗶𝗲𝗻𝘁𝗮𝘁𝗶𝗼𝗻:
√ East Facing.
APARTMENT CONTAINS
√ 3 Beds, √ 3 Baths,(2 Attached) √ 02 Veranda , √ Living, √ Dining √ Kitchen
𝗛𝗼𝗺𝗲 𝗟𝗼𝗮𝗻 𝗣𝗮𝗿𝘁𝗻𝗲𝗿:
√ Standard Chartered Bank, DBH, Dhaka Bank, IPDC, City Bank Limited, UCBL, Mutual Trust Bank Limited, BRAC Bank Limited, Community Bank Bangladesh Limited.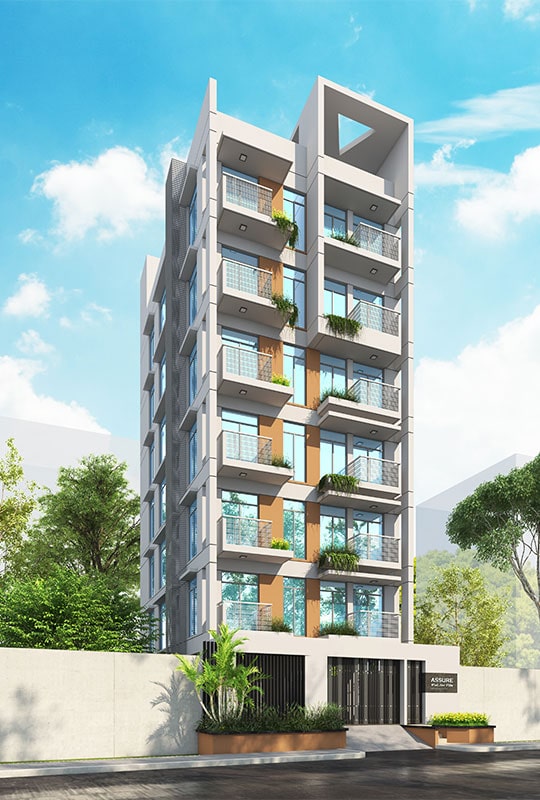 Call Us
09612-008800
Assure Group
ASSURE Wali-Nur Villa Concept
Assure Group
ASSURE Wali-Nur Villa Floor Plan
Fill The Form to Contact Us