Apartment for Sale in Bashundhara R/A, Dhaka
"Assure Pink Pearl" is a luxurious residential property for sale in Bashundhara, Dhaka. Bashundhara is called one of the best livable places in the heart of the capital. This beautiful property will definitely be the suitable dream home for you.
Luxury 3 Bed Flat for Sale in Bashundhara R/A
Dhaka is one of the megacities of the world. The population of Dhaka is almost 25 million. Bashundhara is one of the best R/A in Dhaka where all kinds of civic facilities are available easily.
Assure Group is one of the leading developer companies in Bashundhara, Dhaka with many completed housing projects on different streets. The project overview of "Assure Pink Pearl" are as follows:
PROJECT TYPE
√ Residential
PROJECT ADDRESS
√ House-165 | Road-04 | Block-B | Bashundhara | Dhaka.
APARTMENT SIZE
√ 1935 Sq. Ft.
APARTMENT CONTAINS
★3 Beds ★4 Baths ★03 Verandas ★Dining ★ Living ★Kitchen with Veranda ★Maid's Living & Toilet.
ORIENTATION
√ West Facing
SPECIAL AMENITIES:
√ Gym √ Pool √ Guest Waiting Room √Community Area √ Prayer Room √ Library √Senior Citizen's Leisure Area √ Snooker Space √ Rooftop Sitting Area
COMMON FEATURES:
√ Garden Space √ Guard Post √ Generator Room √ Substation √ Caretaker Accommodation √ Plantation √ Cloth Drying Area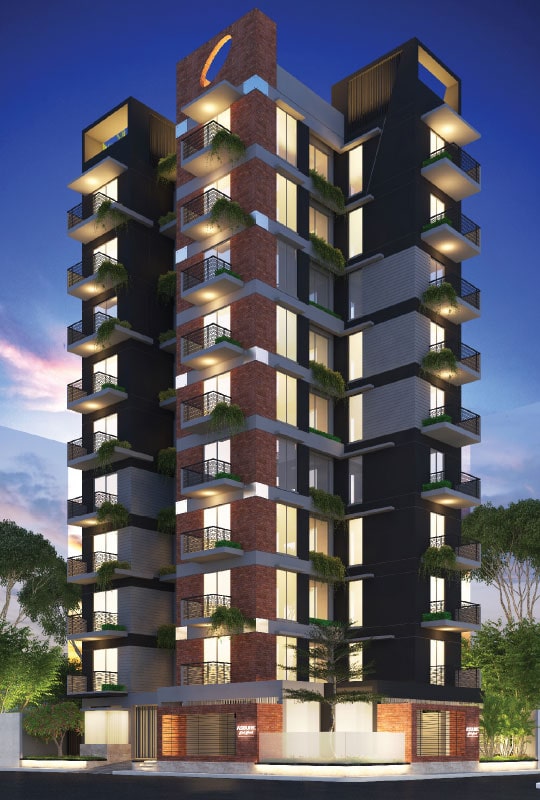 Call Us
09612-008800
Assure Group
Assure Pink Pearl Concept Fill The Form to Contact Us
Purchase Apartments in Bashundhara on Easy Installments
Assure Group is one of the leading real estate companies in Bangladesh. They offer several facilities along with easy installment facilities to their customers.
If you want to buy a flat with an affordable price and the best installment facilities, then we are the best option. Customer satisfaction is our utmost priority. Assure Group provides the best installment facility.
Reasonable Price
Easy Down Payment.
Affordable Installation Methods.
Many More
Surrounding & Nearby Locations | Assure Pink Pearl
Bashundhara Convention Center.
Apollo Hospital.
Evercare Hospital.
Islamic Research Center, Bangladesh.
Gulshan Lake.
North South University.
American International University Bangladesh.
Shahjalal International Airport.
Jamuna Future Park.
Completed Flat & Apartment for Sale in Bashundhara, Dhaka
Civic Amenities of Bashundhara as a R/A
Bashundhara is one of the most attractive R/A in the heart of Dhaka. The civic amenities of Bashundhara as a R/A are beyond description. Like Gulshan Banani, Bashundhara residential area is also becoming one of the preferred addresses of the country's elite. Bashundhara R/A has all kinds of modern civic amenities.
The advantages of this region are as follows:
The suffix of high indulgence life.
Meant for the Elites.
Schools, Colleges, Universities and Hospitals within walking distance.
Pharmacies, and emergency services.
Restaurants and other places of social amusement facilities.
Presence of sidewalks.