Assure M.N.Tower Project Overview
ASSURE M.N.TOWER - a 1 0(ten) storied lively residential building situated on most posh, quiet and calm area in JAHURUL Islam City, Aftab nagar, Dhaka.
Its aesthetic view offers a new and modern architectural creation and the interior arrangement is especially made for the individuals of discerning taste of quality and accustomed to rich and healthy living environment.
ASSURE BUILDERS LTD. has put its best endeavor to bring comfort by arranging most modern civic amenities required for quality living. While designing, utmost effort has been given to maximize the functional aspects and aesthetic aspects as well.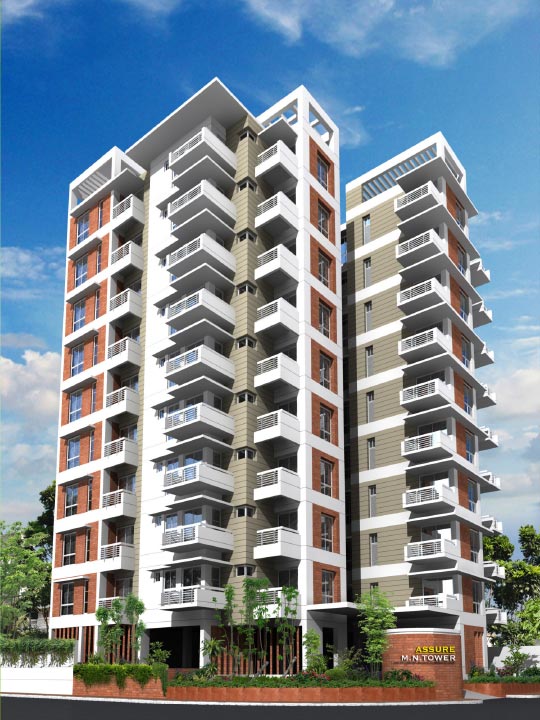 Gateway to Luxe Living
ASSURE reflects the goal of wide spectrum of lifestyle seekers. It means a permanent dedication to understanding and meeting clients' aspirations, developing distinctive homes that set the standard in contemporary building design and offering an unparalleled level of customer service.