Announcement of New CEO Joining
We are delighted to announce the appointment of Engr. Jinatul Kabir as the new CEO of ASSURE GROUP.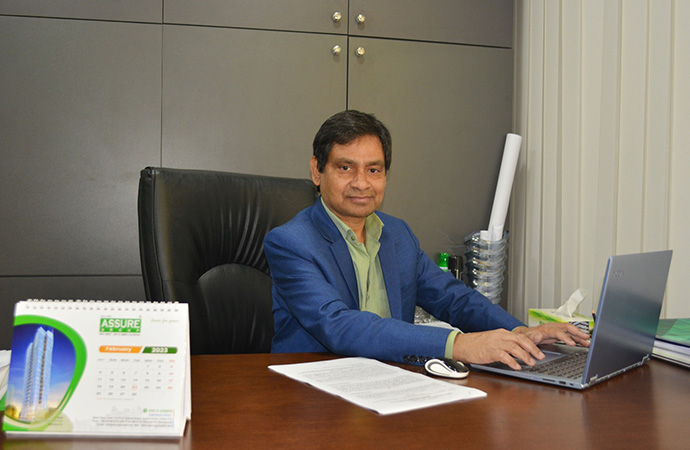 With a rich background of 30 years of experience and a degree from Bangladesh University of Engineering and Technology (BUET) in Civil Engineering, Engr. Kabir brings a wealth of knowledge, expertise and vision to our organization.
He has a proven track record of success and has been instrumental in driving growth, innovation and customer satisfaction in his previous roles. Engr. Kabir has an extensive experience in managing operations, building and leading high-performing teams and developing and implementing strategic plans.
We believe that his passion for technology and commitment to delivering results will play a crucial role in helping ASSURE GROUP continue to grow and succeed. With his deep understanding of the industry and customer needs, Engr. Kabir will be a valuable asset to our organization and we are confident that he will help us achieve new levels of success in the coming years.
We would like to extend a warm welcome to Engr. Kabir and are excited to have him on board as we embark on this new chapter in the growth of ASSURE GROUP. We are confident that under his leadership, our organization will continue to thrive and deliver on its mission to provide innovative and reliable solutions to our customers.