Inauguration Ceremony of "Assure Niharika"
Alhamdulillah!
By the grace of Almighty Allah, 𝗔𝗦𝗦𝗨𝗥𝗘 𝗚𝗥𝗢𝗨𝗣 has started construction work of another G+9 storied luxurious apartment project named "𝘼𝙨𝙨𝙪𝙧𝙚 𝙉𝙞𝙝𝙖𝙧𝙞𝙠𝙖" located at House 119 (A)/1, Ranabhola Avenue, Sector-10, Uttara, Dhaka.
Project Location: House 119 (A)/1 | Ranabhola Avenue | Sector-10 | Uttara | Dhaka.
Apartment Size: 1839 Sq. Ft.
Project Features: 03 Beds | 03 Baths (02 Attached) | 03 Verandas | Living | Dining | Family Living | Kitchen with Veranda | Maid's Toilet.
Orientation: South Facing
Heights: G+9 Storied
Download the E-Brochure from the link below => tinyurl.com/NiharikaBrochure
The Ground Breaking ceremony of the project has begun with Milad & Dua Mahfil and followed by groundbreaking event at the project premise, dated on 12.09.2022. The honorable landowners along with other high officials of 𝗔𝗦𝗦𝗨𝗥𝗘 𝗚𝗥𝗢𝗨𝗣 were also present at the Ceremony.
Explore: tinyurl.com/AssureNiharika
Call for inquiry: +8809612-008800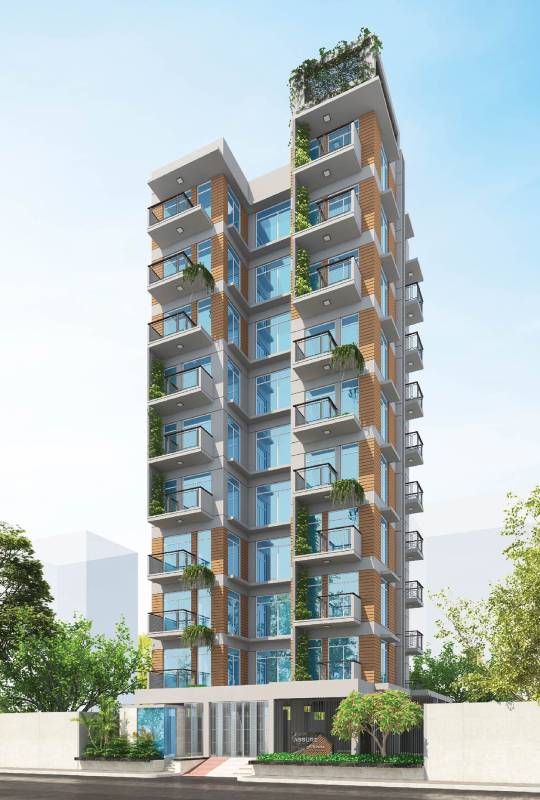 Home Loan Partner:
Standard Chartered Bangladesh, Mutual Trust Bank Limited, City Bank Limited, Dhaka Bank Limited, United Commercial Bank Limited, Community Bank Bangladesh Limited, BRAC Bank Limited, Delta Brac Housing Finance Corp. Ltd., IPDC Finance, IDLC.
Photo Gallery of Inauguration Ceremony of Assure Niharika