Assure Group Annual Picnic 2023
Assure Group Family Day-2023 and the Grand Finale of Assure Premier League Season-06 were combined to create a day full of entertainment, excitement, and joy. On March 14, 2023, the cricket field at DERA Resort & Spa, Manikganj, was buzzing with energy as the final match took place between "Sheikh Superstars" and "Mysterious Boys." Congratulations to "Mysterious Boys" for winning the prestigious Champions Trophy!
We were honored to have our honorable Chairman, Mr. Md. Sheikha Shadhi, and the Director of the Group, Mrs. Jashia Afrin, as the chief guest and special guest, respectively. The presence of our Advisors, CEO, Directors, and other high officials added to the grandeur of the occasion, making it even more special for all of us.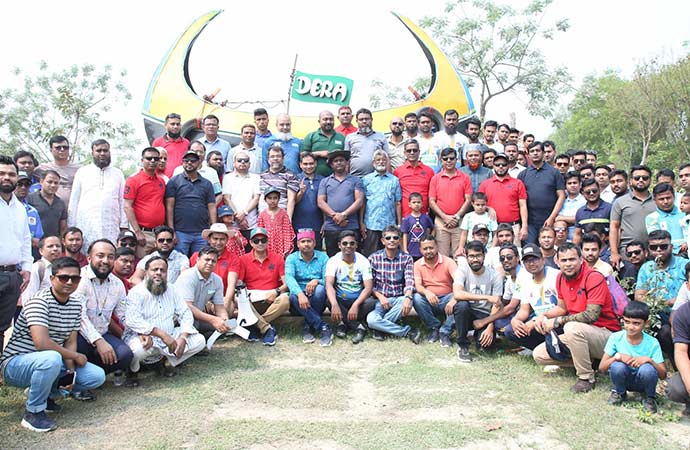 After the final match, the festivities continued with Assure Family Day-2023. Our employees and their families gathered to bond over delicious food, fun games, and entertaining performances. We also had a cultural event and prize-giving ceremony to acknowledge and appreciate the efforts of the participants in the different events and games held throughout the day. Our honorable Chairman sir personally presented the prizes to the winners, which was a joyous moment.
The excitement reached a peak as we conducted a raffle draw, and 30 exclusive gifts were up for grabs. The lucky winner of the top prize was overjoyed, and the energy was high throughout the day. It was heartwarming to see the happiness on the faces of the attendees.
We would like to express our gratitude to everyone who attended and made the day a grand success. We hope you enjoyed the tournament and family day as much as we did. We look forward to organizing many more such events in the future!