What is a Studio Apartment | Is It Suitable for You?
In case you're a fan of Hollywood movies you may have the answer to the question "What is a studio apartment?". From the classic cinemas like Roman holiday to numerous modern movies have featured studio apartments as the living place of the movie characters. Although for the people of Bangladesh the idea of a studio apartment is quite new still it can create a revolutionary change if it's introduced properly.
What is the Meaning of a Studio Apartment?
A studio apartment is described as a single but expansive room that consists of a bedroom, living room, and kitchen. Instead of being separated by any walls, all the rooms in a studio apartment remain in the same space except for the bathroom. Particular space is maintained when architects design a studio house.
Differences Between Studio Apartment & One Bedroom Apartment
If you're about to live alone or with your significant other you may want to live in a smaller place. For that, you've two options: 1- bedroom Apartment or Studio apartment. The difference between them is that in a 1-bedroom apartment there are rooms divided by walls which means the rooms have a separate presence but in the case of a studio house it's not.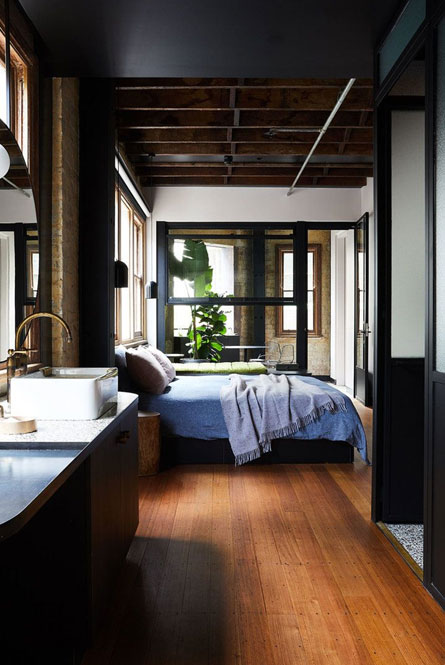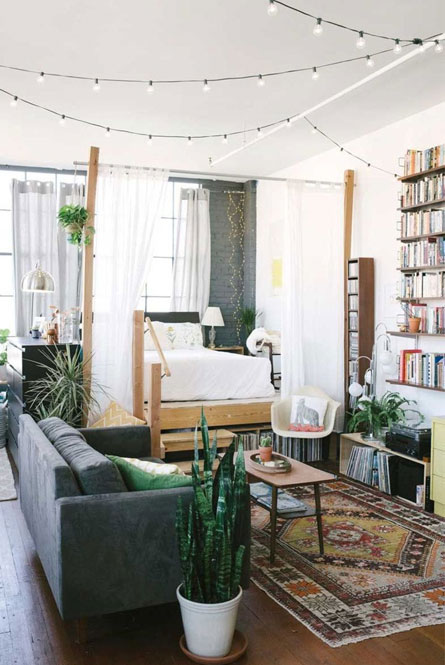 Benefits of Living in a Studio Apartment
1. Cost Friendly
Studio apartments are usually very affordable as a living choice. There are fewer maintenance costs, cleaning costs and you won't need to have a lot of furniture and for both renting and living it's a good investment of your money. So it motivates you to save money.
2. It's Easy To Clean
Studio apartments don't have large rooms with lots of furniture in it so you don't have to struggle a lot when you try to clean your house. As it's more difficult to clean big apartments, it makes you lazy and slow like a koala. But luckily studio apartments having small space encourages you to keep it neat & clean always. Bonus point, a clean house gives mental satisfaction as well.
3. It's Easy To Give up Unnecessary Junk
When you own a big apartment you want to fill the spaces with random furniture, artworks, and showpieces. But If you own a studio apartment you've to give up unnecessary and unwanted things and you get to keep only the essentials. As a result, you get to save more money and can also get a cleaner and subtle home for living with only necessary utensils.
4. Multi-tasking Gets Easier
When everything exists in one room and within your reach, the basic tasks get easier and less boring. Tasks like cooking, eating, resting and even watching your favorite TV shows all can be done without switching rooms which makes the conventional works more fun and pleasant.
5. It Encourages You To Be More Creative
Studio apartments usually max out at a total of 600 square feet but can get as tiny as 300 square feet so it requires innovation and creativity to organize such apartments. With the right idea, you can make a studio more environment friendly or aesthetically pleasant or you can even make it look luxurious. It all depends on your taste and ability to organize.
Benefits of Living in a Studio Apartment
The Dilemma: Is It Suitable For You?
Some people have different opinions on a studio apartment, like -
People may think it would be a better investment if they buy a bigger apartment
It would be more comfortable to have separate rooms for each activity
Those who love to décor their houses with different stuff, they may also think it's not the best option.
Lastly, People who host guests regularly may also prefer more rooms.
For nuclear families, studio apartments can be a pleasant way to have everything within a limited setting and with the perfect layout and design, it can make your home exquisite, wonderful and full of warmth. So, definitely it can be a suitable option for you, for me and anyone living in a big city who wants to save some money.