Commercial Real Estate Trends 2020 | Bangladesh
Real Estate Health
In recent years, Bangladesh has seen very promising growth in the real estate sector. It can be said that it is quite healthy and stable. Middle-class people are more interested in buying a flat than ever before as prices of apartments have been cut off and income has risen. Alongside this, the increasing prices of gas and electricity have pushed a significant portion of the population to buy their own flats.
Real Estate Agents have implemented low-rate interests, this dramatically encouraged a major amount of people to look forward to buying their dream homes.
Most recently a vast region of the area has been urbanized, demanding more housing in the areas thus opening a window for real estate development. This is a leap for developers; since 2015 alone the market size grew by 42.5% and the trend has followed ever since.
What Can Be Expected
As middle-income earners show eagerness to purchase, the market must ensure that appropriate properties are being developed with financing options in place. With a potential recession on the horizon and increasingly congested urban areas, the government is making moves to sustain the industry's growth.
With the recent development of metro railways, more areas on the outskirts of Dhaka can be urbanized and developed for housing. This will allow the people living in those sectors to afford a flat of their own. This will be a great opportunity for Realtors as they can expand their business outside the city.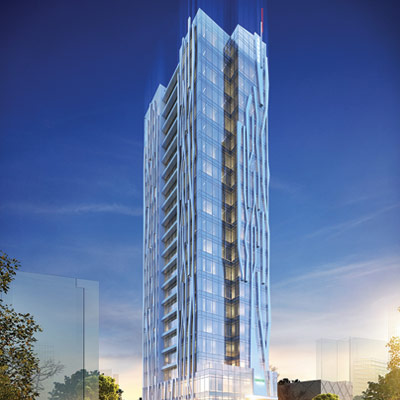 What is Happening in the Now?
Due to the recent outbreak of Coronavirus, officially named COVID-19, the real estate industry is recessing. The sectors of real estate that have been hit hardest so far are hotels, restaurants, bars and other entertainment retail and the extent of the effects will depend upon the duration of the economic shutdown.
Supplies that the builders and developers need are being interrupted more and more as workers stay home, and due to business shutdowns, quarantines and curfews.
Moreover, health experts have suggested to avoid social gatherings and maintain social distancing. Thus it is prior that people will go out during this pandemic period for groceries let alone look for apartments to buy.
What Lies Ahead?
At the moment there is no cure for COVID-19 and as researchers continue their search for a cure, this "social distancing" needs to be practiced for longer than anyone anticipated. Even after a cure has been found, time will be required to produce it in large quantities for the population to avoid transmission.
As a result, housing prices will drop as lowed demand is in sight. The only opportunity realtors will find is picking up assets at a distressed price and financing rates lower than most of us have ever witnessed in our careers. This is just when investors will step in with large funds to buy lands and homes as the values are depressed.
"What lies ahead" depends solely on how quickly the outbreak will be contained. At that time consumers will start spending again and the economic engine will start humming once more.