Metro Rail: Impacts on real estate industries in Bangladesh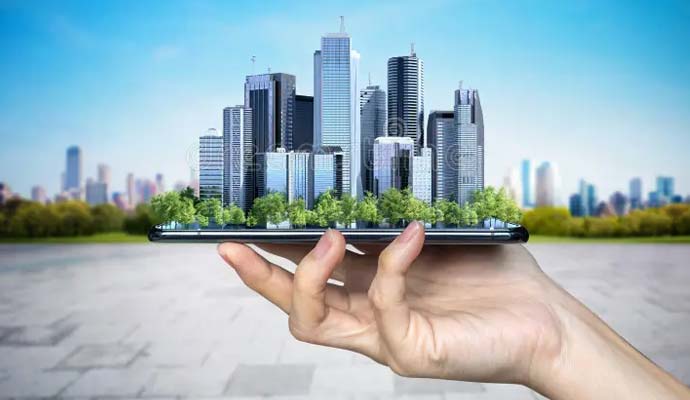 Generally, the standard of living of people depends on the transportation system. This timeless truth resonates: the more sophisticated the transportation infrastructure, the more modern and well-arranged the lifestyle experienced by its residents. Consequently, locales serviced by Metro Rail are evolving into pioneering hubs for both residence and commerce.
The unavoidable reality emerges—Metro rail is ready to apply the most profound impacts on Real Estate Industries, this mega project creates a new era of development and prosperity.
Overview of Metro Rail:
In continuation of development, recently Bangladesh Metro Rail started its journey as Dhaka Metro Rail. Bangladesh's first rapid transit line, and has been in service since 2022.
| | | | | | | | |
| --- | --- | --- | --- | --- | --- | --- | --- |
| Name | Locale | Termini | Line length | Stations | Operators | Depot(s) | Opened |
| Dhaka Metro Rail line 6 | Greater Dhaka, Bangladesh | Uttara (North), Motijheel (South) | 21.26 kilometers (13.21 mi) | 17 (12 operational) | Dhaka Mass Transit Company Limited. | Diabari | 29 December 2022 (phase 1), 5 November (phase 2) |
At a glance: Metro Rail's impact on housing projects:
Development Opportunities:
Metro projects undoubtedly stimulate real estate development. Commercial and residential projects may be attracted to areas around metro stations, thereby increasing construction and economic activity in those areas.
Enhanced Connectivity:
The Metrorail system helps increase connectivity everywhere, making it easier for people to commute to work, school, and other places. Improved connectivity can increase the attractiveness of an area, thereby increasing demand for real estate.
Congestion Reduction:
Traffic congestion is an intolerable problem. No one wants to face traffic jams, and as the metro rail is free of traffic jams, people will easily choose its surroundings for housing. The more people opt for the Metro Rail, the more housing projects will be needed. This can make areas near metro stations more desirable for both residential and commercial purposes, positively affecting property values.
At a glance: Metro rail's impact on Commercial projects:
Increased Accessibility:
Metro stations enhance accessibility for employees, clients, and customers. Commercial projects located near metro stations often experience increased footfall, as people find it more convenient to access these areas using public transportation. This can be particularly beneficial for retail businesses, restaurants, and other consumer-focused establishments.
Commercial Growth:
The accessibility provided by metro rail systems can attract businesses to set up shop in areas served by these systems. Increased commercial activity could further boost demand for office space and retail outlets in the vicinity.
Diversification of real estate offerings:
The presence of a metro system can lead to diversification of real estate offerings. For example, mixed-use development combining residential, commercial, and recreational spaces in the same area may lead to growth.
Higher Property Values:
Commercial properties situated close to metro stations or along metro lines generally experience an increase in value. The convenience of easy transportation tends to make these areas more desirable for businesses, contributing to higher property values.
Effects on peripheral areas:
The development of metro systems can extend urban sprawl to previously peripheral areas. This could lead to real estate development in the area as they become more accessible.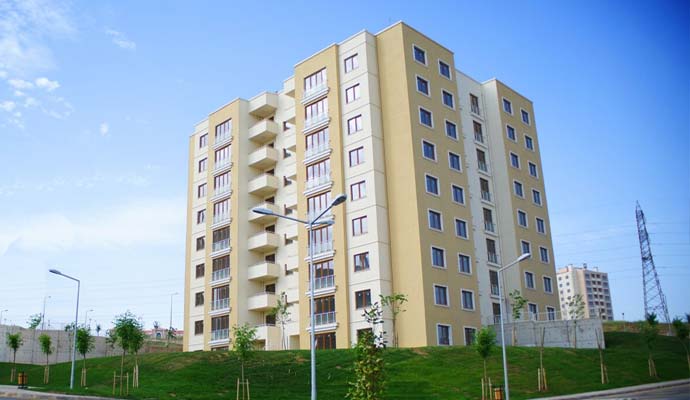 How can real estate industries capitalize on this opportunity?
As Metro rail networks redefine urban landscapes, sensible real estate industries are presented with unprecedented opportunities for growth and investment. Explore innovative strategies to achieve the objective of the Metro rail boom and maximize returns in this evolving real estate landscape. Seize the moment and navigate the path to profitable outcomes with actionable insights into capitalizing on the Metro rail opportunity.
Final speech
Finally, It is important to note that the impacts of Metro Rail on real estate industries may vary based on the specific context of that area. Real estate industries can make major changes to grab the public attention for residential and commercial purposes. Additionally, the potential impact of metro rail on the real estate industry has been discussed.
To make your residential or commercial work hassle-free, Assure Group brings hassle-free property with the assurance of hassle-free life.