Invest Undisclosed Money in Real Estates
The financial plan of Bangladesh, also known as the budget for the fiscal year 2020-21 has been declared this June 2020. Like every year, there have been different opinions about the budget plan. According to most people, there should be some alteration for the greater good.
An interesting point of this FY21 plan is about the investing of the untaxed money in real estate. According to this, any hidden assets or money that has evaded paying tax to the Government can be legally capitalized in buying or developing a property. The new tax rate should be between 500-20000 BDT depending on the land area.
Each year during the national budget announcement, this specific issue of undisclosed earning turning into a lawful one becomes a controversial subject. While some have issues with it being ethical or not, many people actually think this is a reasonable arrangement.
What is Undisclosed Money?
The concept of undisclosed assets or how to whiten them is not clear to most people. The basic meaning of the undisclosed assets is the earning of a certain person that is not recorded in the accounts book. As we know, all citizens must pay tax based on their income amount. The evasion of tax paying is a punishable act according to the law.
While some assets like these can be obtained via unauthorized means, there are also many legally earned wages of people that are not reported to the authorities. Simply to avoid the taxation process, turning the wealth into illegal and hidden money.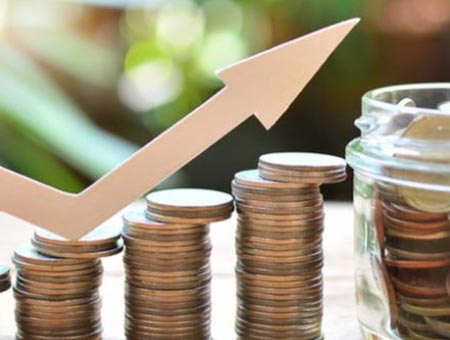 Why This Year is Great for Investing Undisclosed Money in Real Estate
Up until now, unauthorized money could only be whitened through investing in buying flats. But this year's budget plan has extended that to developing the land also. This is a fulfillment of long time demand. It means you can use your undisclosed money for both flat purchase and plot development. The payable tax will range between 500-20000 BDT per square meter, based on the area of the acquired plot.
Which is also much lower considering the previous year's tax-paying rate. The tax rate will be less in distant rural areas, and a lot higher in the developed urban areas like Gulshan, Banani, etc. In municipality areas, the highest tax rate should be 5 thousand takas for a square meter. For purchasing a flat, you would have to pay 500-4000 BDT for specific areas.
What Are The New Regulations?
Under the new section (19-AAAAA) in the income tax ordinance, investors will have to pay different amounts of taxes to invest undisclosed money depending on the location of real estate properties.
For lands situated in Gulshan Model Town, Banani, Baridhara, Motijheel Commercial Area, and Dilkusha Commercial Area of Dhaka, the investors will have to pay Tk 20,000 tax per square meter.
Tk 15,500 will have to be paid as taxes for the land situated in Dhanmondi, Defence Officers Housing Society (DOHS), Mohakhali, Lalmatia Housing Society, Uttara Model Town, Bashundhara, Dhaka Cantonment, Sidheshwary, Kawran Bazar, Bijaynagar, Wari, Segunbagicha, Nikunja of Dhaka, and Panchlaish, Khulshi, Agrabad and Nasirabad Area of Chittagong.
For land situated in the area of a Pourasabha or any district headquarters, the investors of undisclosed money will have to pay Tk 1500 per square meter while Tk 500 will need to be paid as tax for lands situated in the other areas of the country while investing undisclosed money.
Tk 4,000 will be levied per square meter for building or apartment, the plinth area of which does not exceed two hundred square meters, situated in Gulshan, Banani, Baridhara, Motijheel, and Dilkusha of Dhaka.
Tax amounting Tk 3000 on per square meter will be imposed for building or apartment, the plinth area of which does not exceed two hundred square meters, in Dhanmondi, DOHS, Mohakhali, Lalmatia, Uttara, Bashundhara, Dhaka Cantonment, Siddheshwari, Kawran Bazar, Banasree, Bijaynagar, Wari, Segunbagicha, Nikunja of Dhaka, and Panchlaish, Khulshi, Agrabad and Nasirabad Area of Chittagong.
In the new provision, no question as to the source of any undisclosed movable property and immovable property shall be raised by any authority if an individual assesses and pays, before the submission of return.
Why You Should Consider Investing Money in Real Estate?
1. Cash Flow
Real estate has the ability to create cash flow. It is the net earning amount resulting from the investment after all required bills are paid. The cash flow only increases with time as the assets are always in demand.
2. Profitable
Investing in real estate is always going to be fruitful for your future ventures. Because the values of real estate keep increasing each year. With proper investment, you can use them to rent or sell when the price rates are high.
3. Taxation
Paying your tax gets much easier if you are investing in real estate. You also get specific tax deduction opportunities due to the special tax code for this field. This can be a prominent amount depending on the investment range.
4. Leverage
You can use your real estate property as leverage if you want. You can apply for a bank loan by showing your real estate investments. Or you can mortgage them to buy another property with a decreased capital. The annual return will always be a profitable amount for you from any angle.
5. Equity
While you are investing in real estate development, you are also building your equity by adding to the total worth. You will have the capacity and the control to purchase more plots for increased cash flow.
6. Scope of Improvement
Real estate is always improvable which is one of the most lucrative benefits if you are investing in it. They are substantial hence you can always change them for better. The value of the property will also increase with development.
7. Retirement Setup
Each of us has to think about a backup plan once we retire. Your real estate can be your retirement backup if you use it smartly. When you buy a property, the cash flow and the capital reduction on the mortgage both are less. With time, the value gradually increases. You can save the profits to use it for a comfortable retired life.
Final Thoughts
Investing in real estate is a wise way to utilize your wealth. If you have a certain amount of undisclosed money that you want to use in a legal way, real estate would be a good choice for you. It is easy to purchase and also profitable in the long run.