Getting Easy Home Loan in Dhaka
Home is the place where your heart feels happy. And if the home is yours to be precise, the happiness will know no bound. But having your own home in Dhaka can be a bit expensive for some people as the investment amount is not a joke. To reduce the financial burden, you can always apply for an easy home loan in Dhaka, Bangladesh.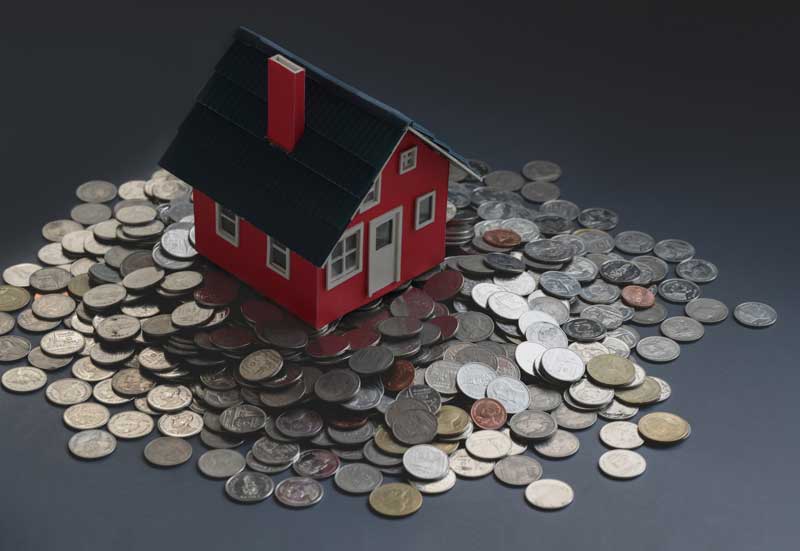 What is Home Loan?
A home loan is a fixed amount of funds provided by financial institutes like a bank. You can apply for this loan only for purchasing a house. The loan has to be paid over a period of specific time decided by legal agreement. A specific percentage of interest over your loan amount will be added monthly with the principal amount. This monthly payment system is called EMI.
Benefits of Home Loan
Rationally speaking, building a house, or buying an apartment needs a huge amount of investment. To buy an apartment, you have to pay the whole amount at a time. To build a house, you have to make sure you have enough bank balance for the construction process. Moreover, you can't be sure of the expenses you might need to do during the whole construction process.
The cost will depend on many things like the market value of the materials, property, amenities, etc. Having insufficient finance can become a huge trouble for you. You could just start building your dream house, but the lack of credit can stop the whole work process in the middle. Why take such a risk? A home loan can save you from these uncertain issues.
With interest, you can repay the bank monthly and the home construction work will go side by side. No time will be wasted, no risk of the unwanted interval during the work. Besides, you can choose the tenure length according to your preference. It can be 5 years or 25 years.
Requirements to Apply for a Home Loan
To apply for a home loan in Bangladesh, you must fulfill some specific requirements provided by the Bangladesh government. The list includes:
Property age
Your age
Your income range
Debt Burden Ratio (DBR)
Your work experience
According to the Bangladesh Bank policy, you can borrow up to 70% of the total investment including the cost of registration. Currently, many banks of Bangladesh are providing attractive home loan packages. The interest rate can range between 10-15% of the total value, depending on the bank.
Final Thoughts
Real estate in Bangladesh has been going strong for the past couple of years. Many developers are now collaborating with banks to provide home loan services to their clients. Assure Group too has signed MoU agreement with BRAC Bank, Standard Chartered Bank, Community Bank BD Ltd, Mutual Trust Bank Limited, Dhaka Bank Limited, IPDC, and DBH regarding this issue. As a client of Assure Group, you will be able to attain special home loan facilities from the said financial institutions.