A symbol of pride and innovation makes Johora Assure Square unique.
Integrating the best new engineering and technological practices and innovations for sustainability are guaranteed Sustainable construction techniques, durability, minimum maintenance ensures environment-friendly impacts. The magnificent architecture, flawless workmanship and advanced features are few to mention. The grand lobby, the bright and airy premises, the smooth elevators enhance the levels of comfort on every step.
Land Category
Rajuk allotted commercial land
Project Category
Platinum
Story
2 Basement + Ground +15 Commercial Floors
Commercial Floors
G+15 Nos
Floor Area
807 sft (Ground Floor) 3717 sft (First Floor) 3013 sft (Typical)
Parking
Basement 1 + Basement 2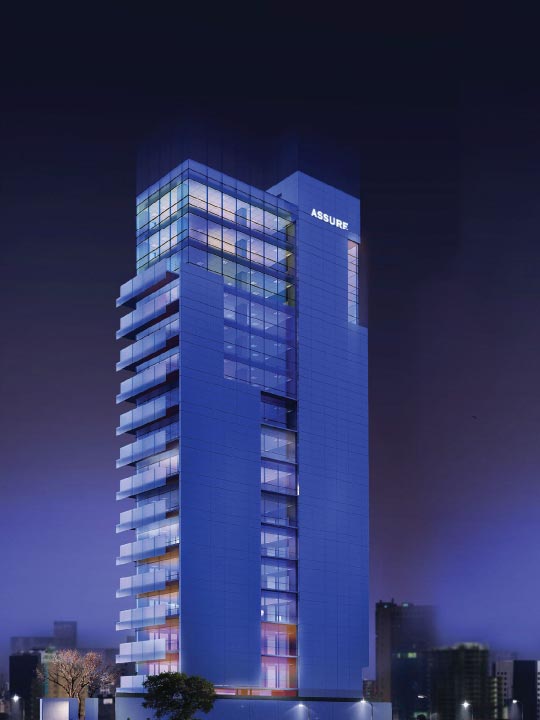 Gateway to Luxe Living
ASSURE reflects the goal of wide spectrum of lifestyle seekers. It means a permanent dedication to understanding and meeting clients' aspirations, developing distinctive homes that set the standard in contemporary building design and offering an unparalleled level of customer service.