Top Things To Do In Uttara
Are you tired of the everyday hustle, chaos, and pollution of Dhaka? Then Uttara is your go-to-visit place within Dhaka. But you may be confused about the things to do in Uttara. Let's take a look at what are the best things to do in Uttara.
A bit away from core Dhaka, Uttara provides calmness along with recreations within the reach of your hand. A day out in Uttara gives you a break from noisy Dhaka. Its natural serenity refreshes your mind. We will help you plan a perfect day out in Uttara.
Top Five Things To Do In Uttara
Parks of Uttara- Refresh Yourself
In this chaotic city, there are very few places to relax with a touch of nature. If you visit Uttara you must visit some of the parks here. One of the best parks in Uttara is in sector four. You can take a long walk of almost one km here within the natural calmness.
In Uttara sector 13 there is a lake-side park. Like these, there are also some other family-friendly parks in Uttara in sector 3,7,11 and 14. The parks of Uttara give you a chance to take a breath in the fresh air. So you must visit them once you plan a day out in Uttara.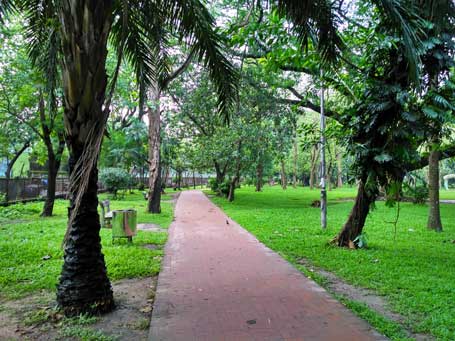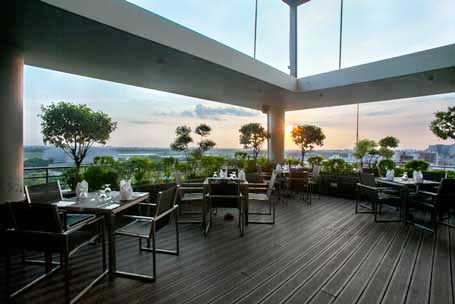 Restaurants of Uttara- Hangout with Friends
You are a food lover and want to spend quality time with your family or friends in Uttara, there are different types of restaurants here. For all classes of people, Uttara offers varieties of restaurants with exclusive decorations and food of course!
If you want to visit popular food chains you have Chillox, Takeout, and Madchef here. For a calm and comfortable environment, you have Trouvaille, Lake Terrace or Ajo Idea Space. Mainland China or The Mesquite Grill is there for your expensive plans.
Street Side Meetings- Spice Up Your Evening
Due to many educational institutions in Uttara, many street-side meetup places have developed here over the years. If you are planning for a low budget day out there are some good places to hangout for you.
You may visit Rabindra Sarani, a bridge over Uttara lake or intersections of sector 13. These street sides remain always crowded especially in the evening on weekends. You can try the lucrative and tasty street foods if you become hungry.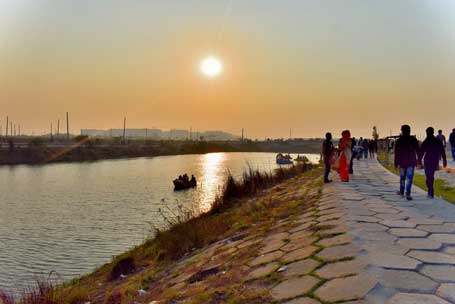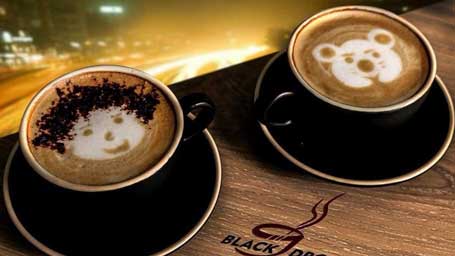 Coffee Shops of Uttara- Breakout from Hustles
A casual and friendly place to chill and relax in Uttara is its coffee shops. You may want to take a coffee break after a long day out in Uttara in these places. Famous coffee shops like Crimson Cup and George's Cafe are available here. There are also some popular local coffee shops like Jerry Bees and Coffee Time.
But the most popular and famous coffee shop in Uttara is Sangam. This coffee in sector 13 is always crowded with people and the epicenter of gathering among friends. Don't forget to visit coffee shops like Sangam if you visit Uttara and refresh yourself.
Dia Bari- A Must Visit for Everyone
Dia Bari is the most visited and attractive place in Uttara. The natural beauty and calmness of the place make it one of the most popular recreation spots in Dhaka. People come here to spend some peaceful time with their dear ones in the afternoon, mainly on weekends.
It is a nice area and has enough places to ride bikes or cars, walk and ride boats in the lake. 'Batash Chachar Dhaba' is a favorite and well-known food place in DiaBari for its unique type name. Many other food courts are also placed here. You must not forget to visit Dia Bari in Uttara.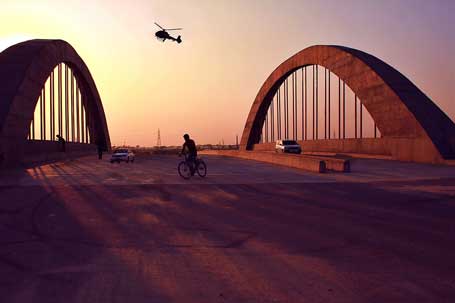 These are the top five things to do in Uttara that you should not miss. Plan a perfect day out for you and your friends in Uttara and enjoy it!